#Romanovs100: Artist finishes what Romanov sisters started, colors photos after Anastasia (VIDEO)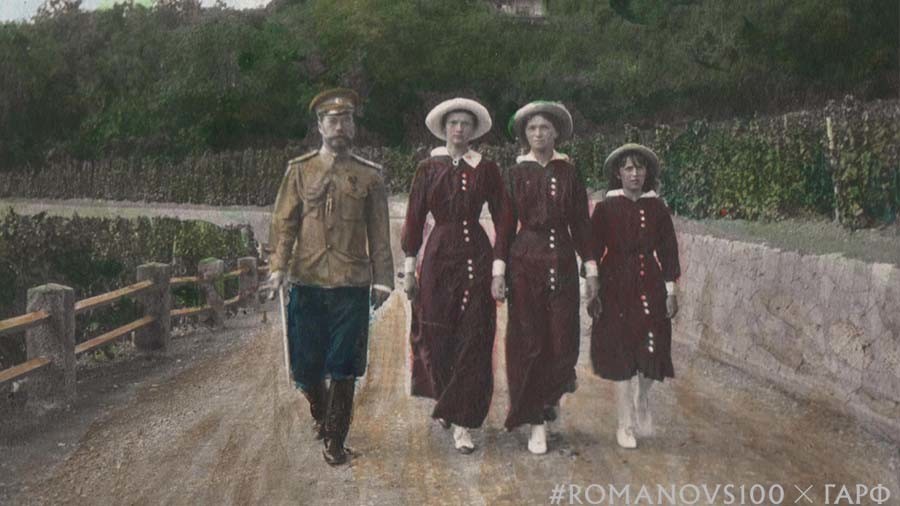 The last Russian emperor's daughters, especially Anastasia, enjoyed adding color to black-and-white photographs they took. Brazilian artist Marina Amaral collaborated with RT's #Romanovs100 and finished what the girls started.
Renowned for her colorization skills, Marina Amaral once again teamed up with RT to produce a unique set of images adding color to 100-year-old photographs from the private archives of Russia's last reigning family – the Romanovs. Nicholas II and his wife Alexandra had five children, and while all their four daughters were keen photographers, their youngest girl, Anastasia, also liked painting over the photographs with watercolors.
One of the photographs hand-colorized by the Grand Duchess.I feel truly honored and strangely moved by the opportunity to help her finish the job. pic.twitter.com/QoItFQl1e1

— Marina Amaral (@marinamaral2) July 10, 2018
Marina Amaral already worked with the same team last year during #1917LIVE, when she colored some iconic images from the revolution that overthrew the monarchy in Russia. In 2018, for #Romanovs100, Amaral also judged a colorization contest that was open for anyone wishing to try their hand at Anastasia's hobby.
The Romanov sisters – Olga, Tatiana, Maria, and Anastasia – lived private lives sheltered away from court glamour and city life, so their hobbies were limited within the confined space of their close and secluded family. Before they had the chance to leave the family and start their adult lives, they perished at the hands of the Bolshevik killers who shot the whole family in July 1918.
#Romanovs100 is a digital photo-puzzle dedicated to the lives of Russia's last reigning family by publishing around 4,000 photographs they took themselves via social media over the course of 100 days. On July 17, 2018, the project's social media phase comes to a stop, marking exactly 100 days since the family's execution.
Like this story? Share it with a friend!