Faces of Auschwitz: New photos capture Hitler's horrors in color (PHOTOS)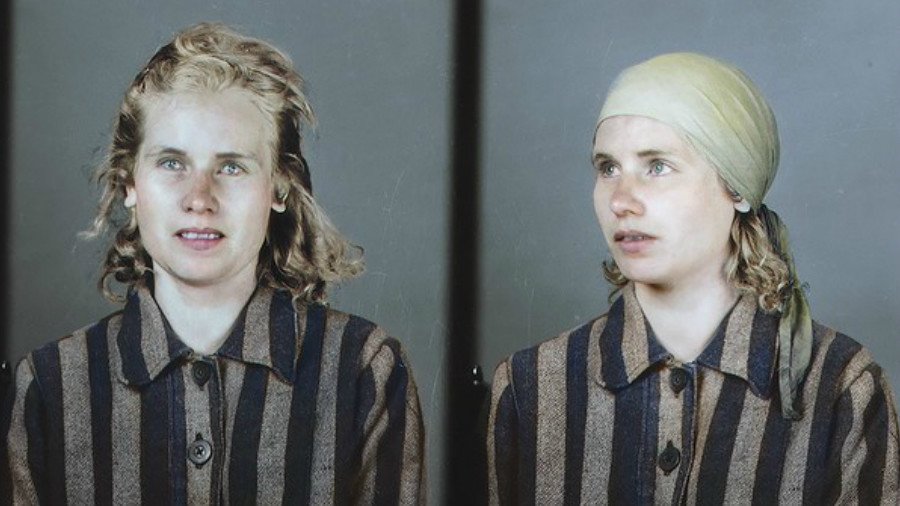 The horrors inflicted inside Adolf Hitler's concentration camps are well known, but a novel photography project has released a fresh batch of images that shine new light on the people behind the gates of Auschwitz.
Photographer Marina Amaral has embarked on a project to bring the memories of the Holocaust to the present. 'Faces of Auschwitz' sees prisoners of the extermination camp brought back into the public forum in striking color.
"The biggest challenge of this project is to add colors to the images respecting their historical value as well as the victims." Amaral told RT. "For this, the Auschwitz Memorial and Museum is assisting me in the process, sending me all the necessary information so that the photos are accurately restored and the texts that accompany them have only true and correct information."
In 2016, Amaral used digital colorization to colorize an image of a 14 year-old prisoner of Auschwitz. Czesława Kwoka died in the camp in 1943. "Staring straight into the camera, her eyes tell a story of fear and horrors that few of us, in modern times, can understand or relate to," Amaral wrote on her website. "The expression on her face has never left me since the first time I saw her."
Amaral's first Auschwitz colorization was unveiled at Auschwitz Memorial Museum in March, after which the idea for Faces of Auschwitz was born. Amaral gained access to 40,000 similar prisoner photographs to colorize, with the help of a team of researchers, Folha reports.
Now, Amaral will put her colorization skills to work for a wider collection of Auschwitz victims. The project aims to revive prisoners' stories in a modern way to appeal to new and future generations.
The photographer is also taking part in the #Romanovs100 project. Pixel by pixel she is adding color to rare photos from the Romanovs' private archives. She was also involved in RT's #1917Live project, which brought the 1917 Revolution into the 21st century, showing the key figures in a completely new light.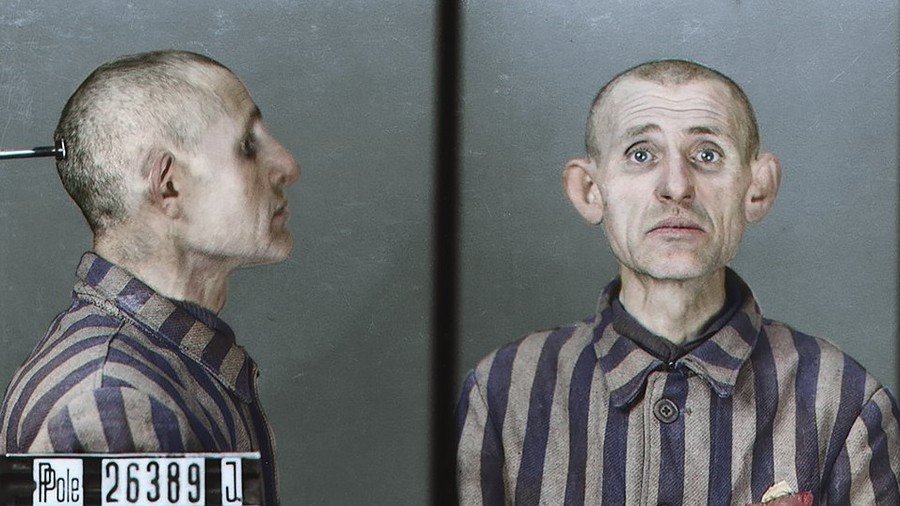 Journalist Seamus Bellamy is working on the project to help compile the subjects' stories. "Marina's skills as a photo restoration and colourisation specialist breathes new life into the images of the Auschwitz prisoners that there are still records for," he told RT. "It's my task to draw information from what few records there are on each of the prisoners, to tell their story. Telling these stories is a tremendous responsibility."
Salomon Honig is another prisoner featured in Faces of Auschwitz. A Polish Jew, he was sent to Auschwitz in 1942. He was killed 13 days later.
Deliana Rademakers is also featured in the collection. A Jehovah's Witness, she was locked up in the Netherlands before being sent to Ravensbruck concentration camp in Germany and then on to Auschwitz.
DELIANA RADEMAKERS was a Jehovah's Witness, arrested while performing house-to-house ministry. After her initial incarceration in the occupied Netherlands, she was deported to Auschwitz via the Ravensbrück concentration camp. #FacesOfAuschwitzpic.twitter.com/uEffaP0boY

— Faces Of Auschwitz (@FacesAuschwitz) April 16, 2018
The haunting images of Kwoka, Honig and Rademakers have a melancholy air, given our knowledge of their fate. However, not every face featured in the project has an unfortunate ending. Janina Nowak was a Polish woman sent to Auschwitz in June 1942 and is included in the project. She was the first woman to escape from Auschwitz.
The registration images were taken at Auschwitz between 1941-1943, and only represent 10 percent of the death camp's prisoners. Faces of Auschwitz will publish newly colorized photographs as they are completed, with a new website slated to present them all together.
"The project is only just beginning, but we have already secured the sponsorship of the Michael Frank Family Charitable Fund, and we plan to expand it beyond digital barriers." Amaral said. "For me, it is a great challenge, but it is also an honor to be able to use my work to shed light on the stories of all those people who have been forced to face such horrible times."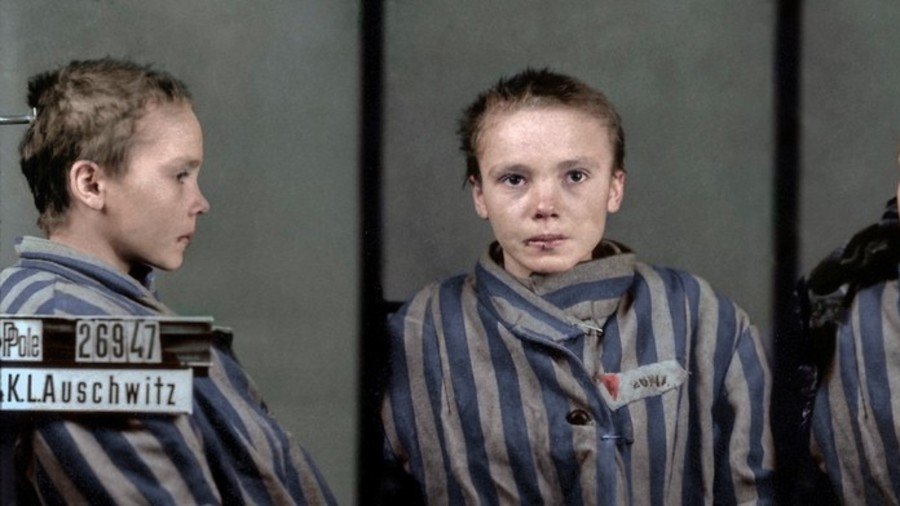 Think your friends would be interested? Share this story!
You can share this story on social media: