Catcallers beware: French MPs greenlight fines of up to €750 for street 'harassment' of women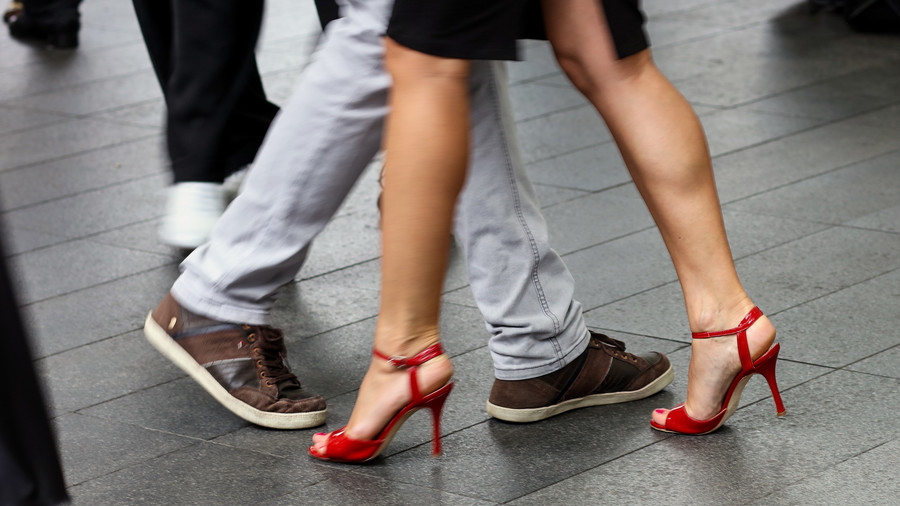 Catcallers, wolf-whistlers or those who follow a woman asking for her number 20 times will soon face punishment. French MPs have approved a bill which would allow fines of up to €750 for the 'harassment' of women on the street.
"Harassment in the street has previously not been punished. From now on, it will be," France's Secretary of State for Equality Marlene Schiappa, who has been advocating the legislation, told Europe 1 radio on Thursday. On Wednesday evening the French National Assembly, the lower house of the bicameral French parliament, approved the legislation which was earlier given the backing of the Senate.
"What's key is ... that the laws of the French republic forbid insulting, intimidating, threatening and following women in public spaces," Schiappa insisted. The fines for such behavior would range from €90 up to €750.
After the legislation was approved by parliament, Twitter users started wondering if simply telling a woman that she is beautiful or glancing at her would be considered a punishable offence.
The Secretariat of Equality between women and men weighed in to calm fears, however. "The bill is not intended to sanction glances or compliments. The legislation sanctioned remarks with sexist and sexual connotation, intimidation and those who follow and ask a woman's phone number 20 times," the ministry stressed.
Schiappa, a 35-year-old feminist, has been campaigning for the legislation since autumn 2017. She has been working closely with French President Emmanuel Macron, who once said that harassment could be combated by creating a "simpler verbalization procedure" so that "there is an immediate response" when it occurs.
The legislation was passed amid a renewed public outcry in France after a young Paris resident posted a video of her being viciously assaulted by a man whom she told to "shut up" when he wolf-whistled at her. Marie Laguerre released CCTV footage of the moment she was hit in the face by a stranger as she walked home in the French capital. "It is time for this kind of behavior to end," Laguerre said. "Harassment is every day."
The High Council for Equality between Women and Men says that 100 percent of women claim they have been harassed on public transport at least once, with 82 percent of those questioned being younger than 17 years old.
Yet opponents of the bill repeatedly voiced their doubts, saying that it may be purely symbolic. "Stalkers don't wait for a police officer to harass a woman," Anais Bourdet, founder of the Pay Ta Shnek Facebook group, which lists the testimonies of harassed women, told L'Obs newspaper earlier this year.
Think your friends would be interested? Share this story!
Subscribe to RT newsletter to get stories the mainstream media won't tell you.
You can share this story on social media: