'Ridiculous propaganda': Users slam NATO's online fake news game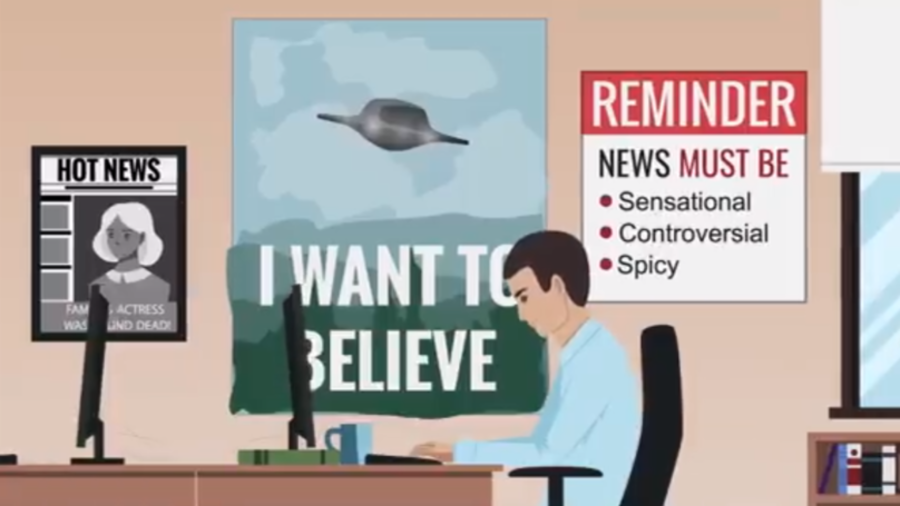 A new NATO-developed Facebook game, which claims to help users differentiate between real and fake news, is proving to be a complete flop with users who are dismissing it as "propaganda".
READ MORE: Call to break up Russia by Latvian MP proof of NATO's hostile plans – senior lawmaker
The News Hero takes the player inside the editorial office of a fictional newspaper where they are tasked with sifting through various news stories and choosing which ones are real or fake with the aid of hints provided by a fact checker. The more real news the player publishes, the more points they accrue which in turn allows them to expand their office.
"The News Hero is an online education game designed to burst the bubble of an elite dominated discussion about critical thinking and empower the society to become more conscious readers through a gamified approach," the developers wrote on Facebook.
Developed by the NATO Strategic Communications Centre of Excellence, the game hasn't exactly made a huge splash thus far, garnering just 135 likes since being published on Facebook on July 23. Reviewers have also been less than impressed with the defence alliance's efforts, giving the game a paltry 1.5, out of five, rating.
READ MORE: 'NATO leaders thanked me for bringing them together,' says Trump after contentious talks in Brussels
"This reminds me of 50s Communist propaganda in Romania," one user wrote, while another described it as "ridiculous NATO propaganda".
"Nice try NATO but the cat is out of the bag already, the MSM is just propaganda outlets spewing out fake news," Justin Blake said.
It took eight people four months to develop the game, according to NBC, but project manager, Nika Aleksejeva, was unable to reveal how much it cost. Aleksejeva said that her team hasn't yet garnered enough data to determine whether the game is changing people's behaviour.
If you want to play the NATO game you can find it on Facebook. It's free, but you do have to give the alliance access to your Facebook information and it also asks for your email address.
Like this story? Share it with a friend!
You can share this story on social media: