S. Africa opposes US push to make UN declaration on TB friendlier to big-pharma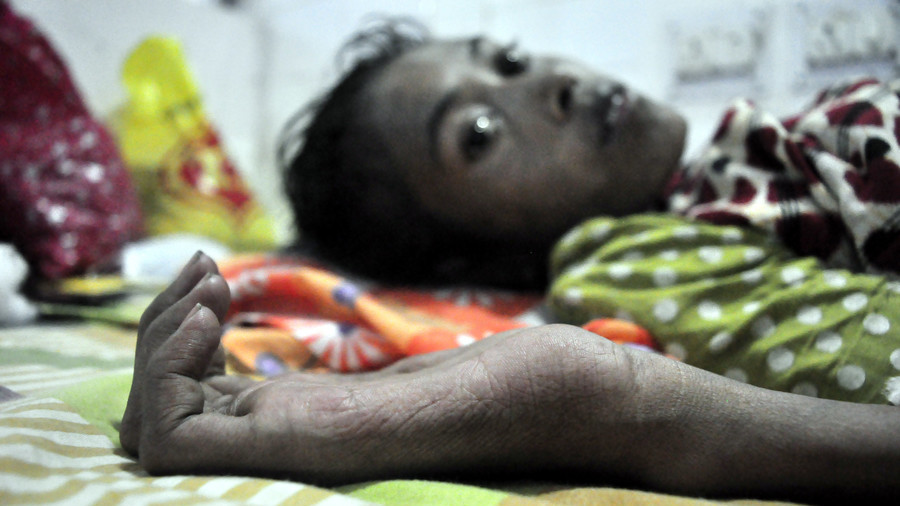 The US pushed to delete a provision in a draft UN declaration on fighting tuberculosis, which encouraged poorer countries to make TB treatments more affordable while snubbing copyright holders, documents reviewed by RT confirm.
In September, the UN high-level Meeting on ending tuberculosis will meet in New York to pass a political declaration on fighting the disease. TB is the world's most deadly infection and kills over a million people each year, with an overwhelming majority of the deaths occurring in developing countries. The text of the declaration had been negotiated over the past few months and was understood to be settled, until South Africa made an eleventh-hour decision to break a so-called "silence procedure" last week, publishing the near-final draft in the hope of relaunching negotiations.
According to a Medic Without Borders (MSF) statement, South Africa, which is among the countries suffering most from TB, is unhappy that the American delegation pressured other negotiators to drop a provision, which encourages countries to use international trade rules that allow leeway in protecting intellectual property, if it is needed to address a public health crisis, like a TB epidemic. Such flexibility is allowed by the 1994 Trade-Related Aspects of Intellectual Property (TRIPS) Agreement, as explained in the Doha Declaration of 2001.
An earlier draft of the TB declaration provided by a source exclusively to RT contains such a clause, while the latest one published on South Africa's initiative does not. The old draft encouraged "the use to the full, of existing flexibilities under the TRIPS specifically geared to promoting access to and trade in medicines" and called on nations to "ensure that intellectual property rights provision in trade agreements do not undermine existing flexibilities."
The US has considerable sway in the fight against tuberculosis, being a top sponsor. During the debate over the draft declaration at the UN, the American representative argued that dropping the wording would have little practical effect on the effort to curb the disease, pointing out that "most existing treatment drugs for TB are off-patent and inexpensive, and that of the two newer drugs, one is donated and the other currently has limited use according to WHO guidelines," she said.
"It would seem to be a better use of global efforts to focus on improving systems, preventive measures and development of new tools, rather than be distracted, as we often are, into discussion of medicine access, intellectual property flexibilities or compulsory licensing," the representative argued.
The position was rejected by Els Torreele, executive director of MSF's Access Campaign, who called it part of an "aggressive push by several countries backed by big-pharma lobbies [which] would severely undercut needed guarantees to protect access to vital tools and medicines for people living with TB."
"This is not a new element. Those of us who have been advocating for affordable medicines globally for the past 20 years know that a number of countries are under very strong pressure of their pharmaceutical industry who are constantly asking for much more strong monopolies, longer monopolies, because this is much more profitable," explained MSF's Eis Torrelle in an interview with RT. She added that the US is one such country and they "are bullying other countries to accept this."
The conflict is one of several in which the US found itself alone, standing for corporate interests against other UN members. Earlier, the American delegation pressured others to strike out the wording supporting breastfeeding from a World Health Organization (WHO) declaration – a move that critics said only baby-formula producers benefited from – until Russia intervened.
Similar pressure campaigns by the US targeted a WHO attempt to limit the use of livestock antibiotics – important in industrial farming – and encourage taxation of sugary drinks to curb diseases, such as diabetes, heart disease, and obesity.
Like this story? Share it with a friend!