Cheeky burglar wakes sleeping couple, but instead of running... asks for wifi code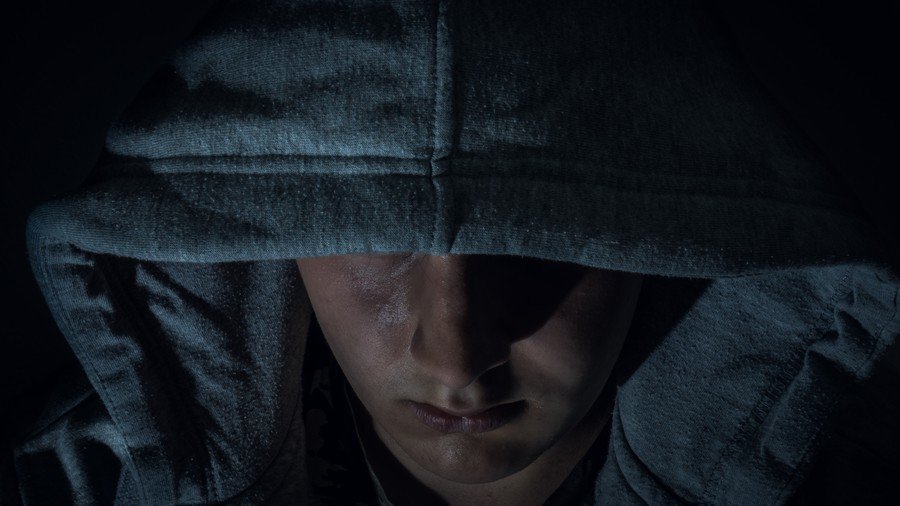 A California couple woke to find a burglar standing in their bedroom, who, instead of running away, asked for their wifi password. Bizarrely, this isn't the first time the wifi-seeking thief has done this.
The incident took place in Palo Alto last Sunday. A couple in their 60s awoke to discover a masked intruder standing in their bedroom asking them to use their wifi. Not surprisingly, they declined. The man then shoved the cheeky thief out of their house and called the police.
READ MORE: Burglar's escape room blunder: Trapped thief asks cops to rescue him
The 17 year-old was arrested a block away from the scene of his crime, Palo Alto police said in a statement. He was taken to Santa Clara County Juvenile Hall and faces charges of burglary and prowling. Police said he entered the house by "cutting a screen covering an open window in the side yard." The couple told police two kitchen knives were missing from their home, but these were not found on the suspect.
According to Palo Alto police, the teenager did the same thing the previous night. He was spotted prowling outside another home in the area. When confronted by a woman living there, he asked to use the wifi because he was out of data. After being told to leave, he took off on a bicycle that the residents later realized was their own.
If you like this story, share it with a friend!
You can share this story on social media: