Iran supreme leader threatens to block all Gulf oil exports if its own are stopped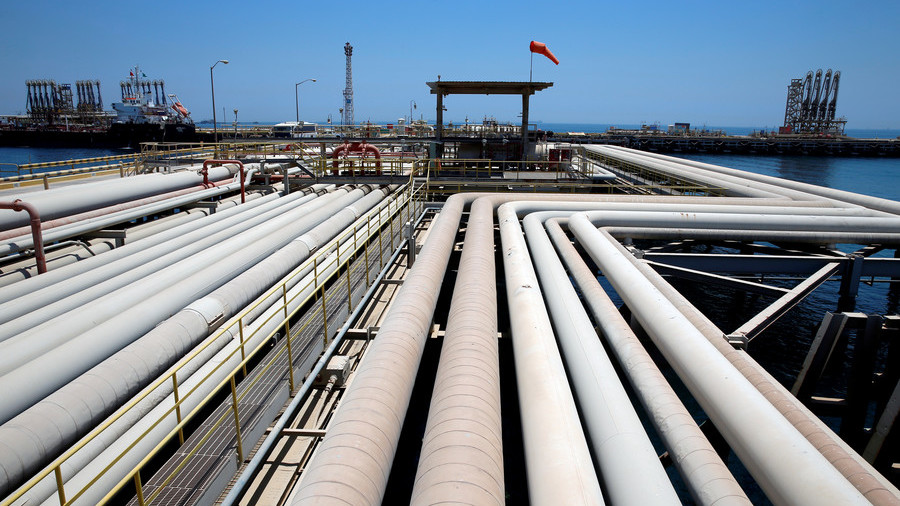 Iran's Supreme Leader Ayatollah Ali Khamenei has said that no country in the region will export oil if Iran's exports are stopped. The same threat was earlier voiced by President Hassan Rouhani.
Speaking to Iranian ambassadors and senior diplomats on Saturday, Khamenei backed Rouhani's earlier warning to close the Strait of Hormuz, thus blocking all oil shipments from the Persian Gulf.
"[These] were important remarks that reflect Islamic Republic's approach," the Ayatollah said, according to his official website. He added that Iran's Foreign Ministry must closely follow the approach.
The statement comes in response to anti-Iran rhetoric by the US, which is currently pressing allies to cut off Iranian crude exports. During a recent tour, a senior State Department official warned that those failing to reduce Iranian oil imports to "zero" by early November would face US sanctions.
Tehran and Washington have been exchanging threats since the latter sought to rip apart the 2015 Iran nuclear deal. However, while the US pulled out of the agreement, other countries did not follow suit and condemned the move, vowing to keep the agreement without support from Washington.
While Tehran still wants to go further in negotiations with Europe, Khamenei said that sitting down with Washington would be useless. "The word and even the signature of the Americans cannot be relied upon, so negotiations with America are of no avail," he told Foreign Ministry officials.
Earlier, the Trump administration requested a meeting with Rouhani eight times, but the Iranian side refused to participate.
Think your friends would be interested? Share this story!
You can share this story on social media: