Iran threatens to block Strait of Hormuz in response to US attempts to stop its oil exports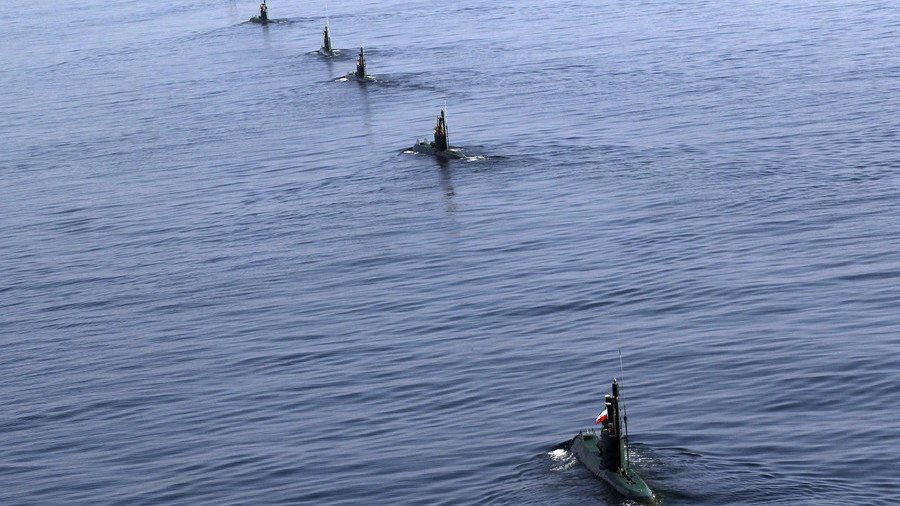 Tehran will close the Strait of Hormuz, effectively blocking all the oil shipments from the Persian Gulf if Washington succeeds in its attempts to reduce Iranian oil exports, an Iranian Revolutionary Guards commander said.
"Any hostile attempt by the US [to impede Iran's oil trade] will be followed by an exorbitant cost for them," Esmail Kowsari, a deputy commander of the Revolutionary Guards' Sarollah base in Tehran told the Iranian Young Journalists Club, which is linked to the national broadcaster controlled by the supreme leader, Ayatollah Ali Khamenei.
"If Iran's oil exports are [stopped], we will not give permission for oil to be exported to the world through the Strait of Hormuz," Kowsari said, as cited by Bloomberg.
The US and Iran have been trading veiled threats for quite some time now. On Wednesday, the Iranian President Hassan Rouhani also warned Washington against intervening into Iran's oil trade and threatened the US with "consequences," even though he did not name any specific measures. Some international media then promptly attributed the remark to a possible closure of the Strait of Hormuz.
A spokesman for US Central Command (Centcom), Captain Bill Urban, responded by saying that the US Navy and its regional allies are ready to safeguard "the freedom of navigation and the free flow of commerce" in the Persian Gulf.
The latest escalation of tensions was actually provoked by Brian Hook, the US State Department's director of policy planning, who said on Monday that Washington's goal is to "increase pressure on the Iranian regime by reducing to zero its revenue from crude oil sales." The US has already been calling on its allies to stop importing Iranian oil by November 4, or face sanctions.
The Strait of Hormuz is one of the world's most strategically-important choke points, particularly when it comes to the oil trade. About 30 percent of all seaborne oil is transported through it. Iran threatened to block the strait on several occasions over the years but has never followed through with its threats yet.
You can share this story on social media: