US 'stands ready' to keep Gulf open as Tehran warns of 'consequences' if Iran's oil exports hampered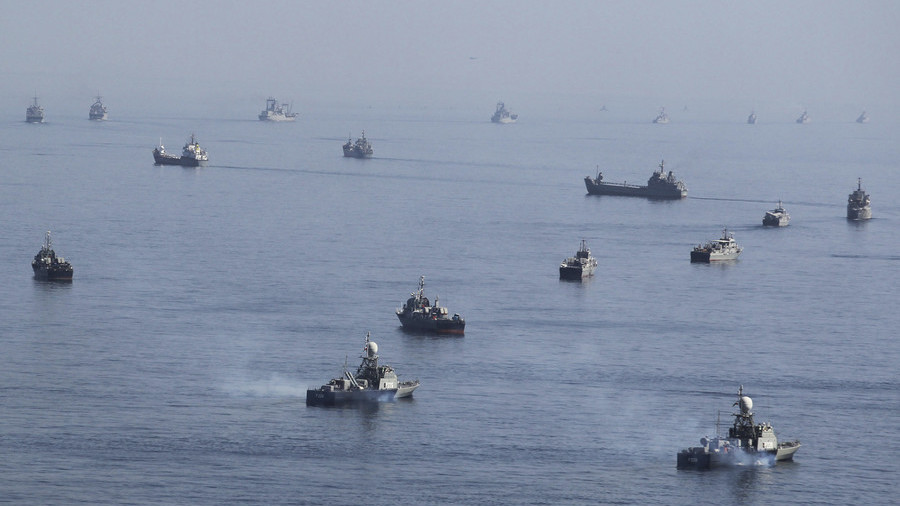 The US military declared it "stands ready" to keep waterways open in the Persian Gulf, after the Iranian President warned of "consequences" if Washington tried to reduce Tehran's oil exports.
Captain Bill Urban, a spokesman for US Central Command (Centcom), said on Wednesday that the US Navy and its regional allies will ensure the Persian Gulf is open, and stand ready to safeguard "the freedom of navigation and the free flow of commerce wherever international law allows," according to AP.
The timing of the US military statement was notable as it came on the heels of a remark by Iranian President Hassan Rouhani who hinted at Iran's capability to repel Washington's pressure.
Visiting Vienna on Wednesday, Rouhani lambasted the US, saying its attempt to reduce Iran's oil exports to zero is "mindless" and a sign that the Trump administration has not "thought about its consequences." The Iranian nation "has always proved that they will firmly resist any threat to their national interests," the President warned.
Although he did not specify any action Iran might take, some international media promptly attributed the remark to a possible closure of the Strait of Hormuz, an important sea passage through which tankers carrying millions of barrels of oil shuttle every day.
Later in the day, "wise and rightful remarks" by President Rouhani received high praise from General Qassem Soleimani, an influential officer in the Islamic Revolutionary Guard Corps (IRGC) and commander of its Quds Force – a secretive elite unit believed to be involved in foreign clandestine operations.
In a letter quoted by state IRNA news agency, General Soleimani called President Rouhani a "dear brother", and proclaimed: "What you said about the export of the Iranian oil and stance of the Islamic Republic of Iran on the Zionist regime of Israel was a source of proud."
The statements come at a time when Washington is calling on its allies to stop importing Iranian oil by November 4, or face sanctions. A State Department official said on Tuesday that it had plans to follow up on the matter with Turkey, India and China, even as the US is trying not to "adversely impact" these countries, Bloomberg reported.
READ MORE: Iran will import goods only from countries that buy its oil – MP
Rouhani's comments on 'consequences' leave much to be interpreted, but Iran has threatened to disrupt navigation in one of the world's most important maritime choke points in the past.
"What are you doing here? Go back to the Bay of Pigs," Supreme Leader Ayatollah Ali Khamenei told the US back in 2016. "What are you doing in the Persian Gulf? The Persian Gulf is our home."
In 2012, tensions in the Gulf reached a breaking point after Mohammad Kossari, deputy head of parliament's Foreign Affairs and National Security Committee said Iran would "definitely"close the Strait of Hormuz if an EU oil embargo, imposed in line with the country's nuclear program, disrupted the export of crude oil.
Think your friends would be interested? Share this story!
You can share this story on social media: