Tehran rejected 8 requests for Trump-Rouhani meeting – Iranian chief-of-staff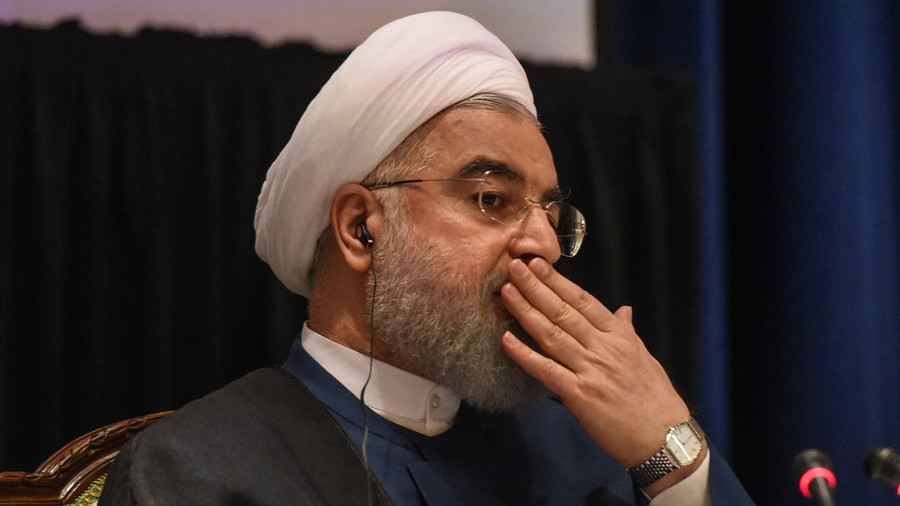 The Trump administration had requested a meeting with Iran's Hassan Rouhani eight times, but was turned down by the Iranian side, Rouhani's chief-of-staff has said. Experts say a meeting would be a loss of face for the Iranians.
A Trump-Rouhani meeting might have happened on the sidelines of the UN General Assembly session in September last year, had the Iranians been willing. The fact that Iran had refused the meeting was long-known, but the number of times US requests were rejected was not – until Mahmoud Vaezi mentioned it after an Iranian cabinet meeting on Wednesday.
"During Rouhani's last visit to New York for the UN General Assembly session, Trump asked the Iranian delegation eight times to have a meeting with the president," he told reporters as cited by Iran's Mehr news agency.
If true, it may indicate the sheer scale of Iran's animosity towards Trump – even before he delivered on the many threats voiced during his election campaign. The US has since withdrawn from a multiparty nuclear deal with Iran against the wishes of other participants and introduced harsh economic sanctions. It's currently lobbying its allies to cut all business ties with Iran, a development which is likely to push Iran into abandoning the 2015 agreement as well.
During his speech before the UN General Assembly, Trump lashed out at Tehran, branding it a "corrupt dictatorship behind the false guise of a democracy" and an "economically depleted rogue state whose chief exports are violence, bloodshed, and chaos." Having a meeting with Trump would have been a major loss of face for Rouhani, while offering no practical gains, Zeinab Ghasemi Tari, assistant professor of American Studies at the University of Tehran, told RT.
"While Trump's expectation is to use such rhetoric as a leverage to negotiate, it will yield the opposite effect: no sovereign country would like to be seen backing down to open threat and bullying," she said.
Fellow Iranian academic, professor of political science Hamed Mousavi agreed with Tari. "Why should Iran negotiate and engage with an administration that is so hostile and irrational in its approach towards the country? We also have to consider the fact that there is a lot of mistrust regarding the US within Iran due to American foreign policy in the Middle East during the past seven decades. Donald Trump has only intensified this mistrust."
Trump's requests, however many there were, could hardly be accepted by the Iranian side, coming out of the blue, Thierry Coville, research fellow at the French research organization IRIS told RT. A meeting with any US president would be regarded as a very sensitive subject in Iran, considering the long record of hostility between the two, and would require careful preparation and negotiation between stakeholders in Iran to ever come true, he explained.
"Everyone who knows Iran knows they could not have accepted. In Iran such a decision needs consensus," he said.
"Meetings between heads of states must be prepared in advance, from Iran's point of view. Agendas and ways to deescalate possible conflict should be discussed in advance. I believe no preparatory work of this kind happened," said Irina Fedorova, senior fellow with the Institute of Oriental Studies. "The Iranian leadership would not want an empty meeting that boils down to taking a lecture from the US."
Think your friends would be interested? Share this story!
You can share this story on social media: