'Trump seems to have bad relations with the whole world' – Spanish foreign minister
Published time: 16 Jul, 2018 10:46
Edited time: 16 Jul, 2018 14:06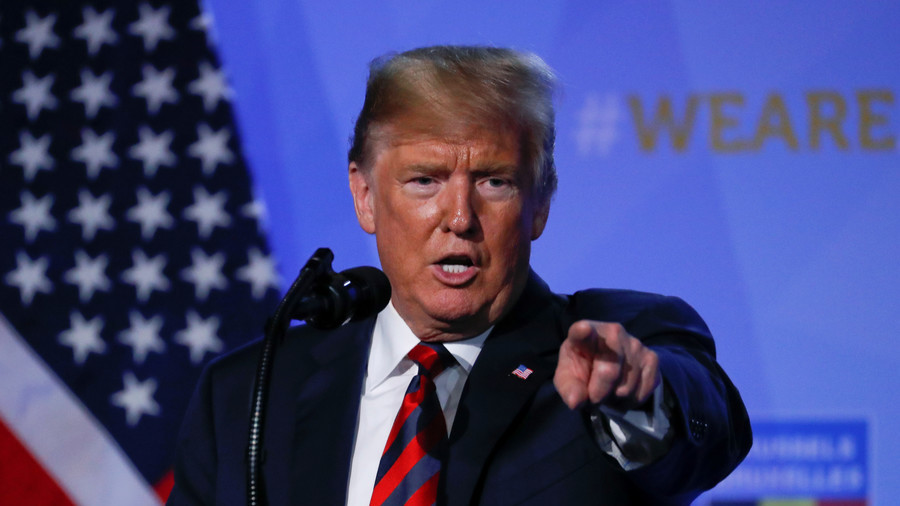 Donald Trump's recent remarks suggest he has bad relations with the whole world, the Spanish foreign minister said, hours before the US leader's landmark meeting with Vladimir Putin in Helsinki.
"What I do know is that [Donald] Trump says he does not expect much from the meeting [with Putin] and that relations with Russia are very bad," Josep Borrell said on Monday in reference to the much-anticipated summit between the two world leaders.
The top Spanish official suggested that Trump "seems to have bad relations with the whole world." He said that the US president's statements don't give any impression that he "cares" much about the opinion of the European Union.
READ MORE: 'The ball is in Russia's court': Pompeo on Moscow-Washington relations
Borrell was apparently referring to Trump unleashing his fury at America's closest allies before, during and after the NATO summit that took place last week. On Saturday, he created waves on Twitter after branding the EU, China, and Russia 'foes' of the US. "I think we have a lot of foes," Trump said, "I think the European Union is a foe, what they do to us in trade. Now you wouldn't think of the European Union, but they're a foe."
On Monday, the US president admitted that US-Russia ties have 'never been worse' but said that this was solely thanks to US 'foolishness and stupidity.'
While the US president himself described the NATO summit as "a great success," the event was marked by Trump slapping partner nations with ultimatums and proposing drastic changes to the alliance's funding. He took aim at Germany, saying it's "totally controlled by Russia" and a "captive" of Moscow because of Berlin's energy deals with the country.
READ MORE: Trump ruffles allies' feathers with indelicate statecraft during European tour
His focus then turned to NATO's wealthiest economies which, according to Trump, don't contribute enough to the alliance. He even suggested that "all NATO Nations must meet their two-percent commitment, and that must ultimately go to four percent!"
Trump's weeklong trip to Europe came amid a full-blown trade war, which was initially unleashed by the US against China. Trump also opened trade battles with other states, including key allies, such as Canada and the EU. Others included Mexico, while restrictions also hit Russia.
Think your friends would be interested? Share this story!