'The ball is in Russia's court': Pompeo on Moscow-Washington relations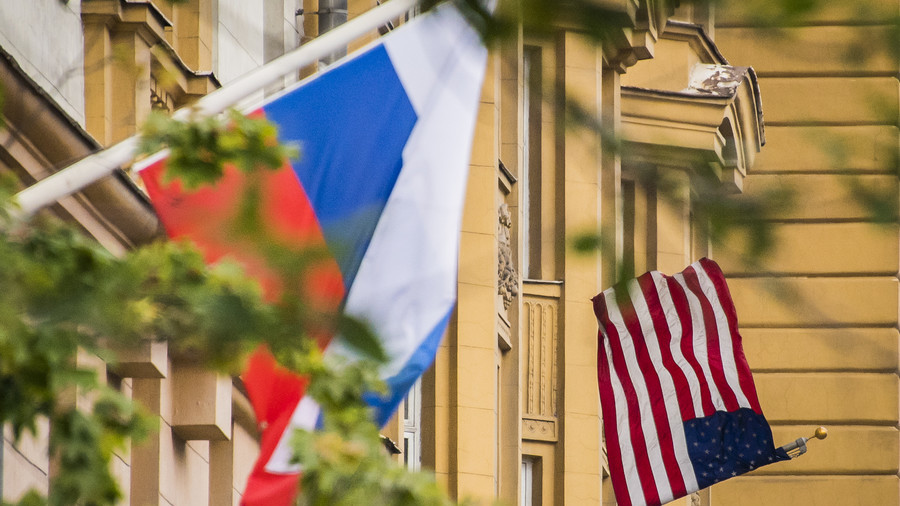 The prospect of better ties between Moscow and Washington is in Russia's hands, US Secretary of State Mike Pompeo said ahead of the much-anticipated summit between Vladimir Putin and Donald Trump in Helsinki.
"A better relationship with the Russian government would benefit all, but the ball is in Russia's court," the top US official wrote on Twitter, adding that he has already arrived in the Finnish capital.
Pompeo then struck a familiar note by saying that the US will continue to hold Russia responsible for "its malign activities," apparently referring to US claims that it meddled in the 2016 US presidential election. Moscow has vehemently denied all such claims.
The whole world is awaiting the landmark summit between the US and Russian leaders, which is scheduled for Monday on the final leg of Trump's European tour. Both US politicians and their European counterparts have repeatedly voiced warnings to Trump ahead of his meeting with the Russian leader, fearing that the US president could take actions that are not in line with NATO. The Democrats even wrote a lengthy letter, urging him not to meet alone with "trained KGB veteran" Putin, who will come to the Helsinki meeting "well-prepared."
Speaking ahead of the talks, Putin's spokesman Dmitry Peskov stressed that the president puts Russia's interests first and respects Trump's "reciprocal beliefs." "Russia and the US have a special responsibility for maintaining strategic stability and security in the world, our two countries specifically," Peskov told RT.
READ MORE: US-Russia ties have 'never been worse' thanks to US 'foolishness and stupidity' – Trump
Russia-US ties have been deteriorating ever since 2014, following the Ukraine crisis. They grew even worse following the 2016 US presidential election, which resulted in Washington slapping Russia with numerous rounds of sanctions. Since 2017, the two powers have exchanged a series of tit-for-tat measures that further strained bilateral relations, including the expulsion of diplomatic staff and closure of diplomatic missions.
Think your friends would be interested? Share this story!
You can share this story on social media: