May thanks Trump for expelling 'Russian spies' after Salisbury, urges 'strength & unity'
Published time: 13 Jul, 2018 16:29
Edited time: 14 Jul, 2018 12:01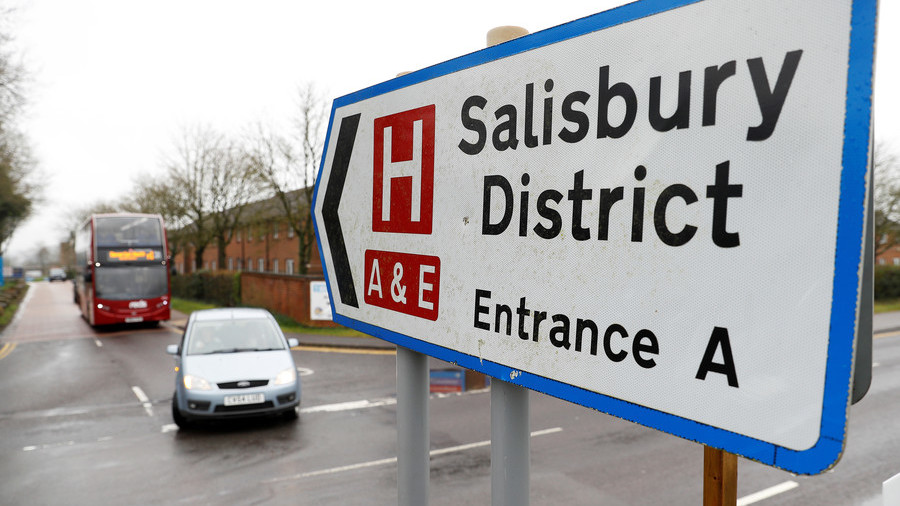 UK Prime Minister Theresa May thanked US President Donald Trump for expelling what she called "Russian intelligence officers" after the Salisbury attack and said that Moscow should be engaged from a position of strength.
"I thanked President Trump for his support in responding to the appalling use of a nerve agent in Salisbury, after which he expelled 60 Russian intelligence officers," May said after talks with the US leader at the Chequers residence in Buckinghamshire on Friday.
Washington expelled dozens of Russia diplomats in solidarity with Britain after London said that it was "highly likely" that Russia was responsible for a chemical attack against former double agent Sergei Skripal and his daughter Yulia in Salisbury on March 4. However, no evidence of Moscow's involvement in the incident has been presented by the British side so far.
The prime minister said that she "welcomed" Trump's meeting with Russian President Vladimir Putin, which is to take place on Monday in Helsinki, Finland.
"We agreed that it's important to engage Russia from the position of strength and unity and that we should continue to deter and counter all efforts to undermine our democracies," she said.
Answering questions later, May clarified that by "unity" she meant the consensus achieved between NATO allies during a meeting in Brussels earlier this week.
In early June, the Times reported that some of the ministers in the UK cabinet were almost in a state of panic over the meeting between Trump and Putin. London has been playing the 'Russian threat' card for some time now, as it tries to unite EU countries in a campaign against Moscow pursuing its political goals at home and internationally.
Brexit has not only weakened Britain's positions in Europe, but also caused a crisis in the UK government, with Foreign Secretary Boris Johnson and Brexit Secretary David Davis resigning over their disagreements with May on the terms of parting ways with the EU.
Like this story? Share it with a friend!