Plane plummets 25,000ft mid-flight after pilots reportedly smoked in cockpit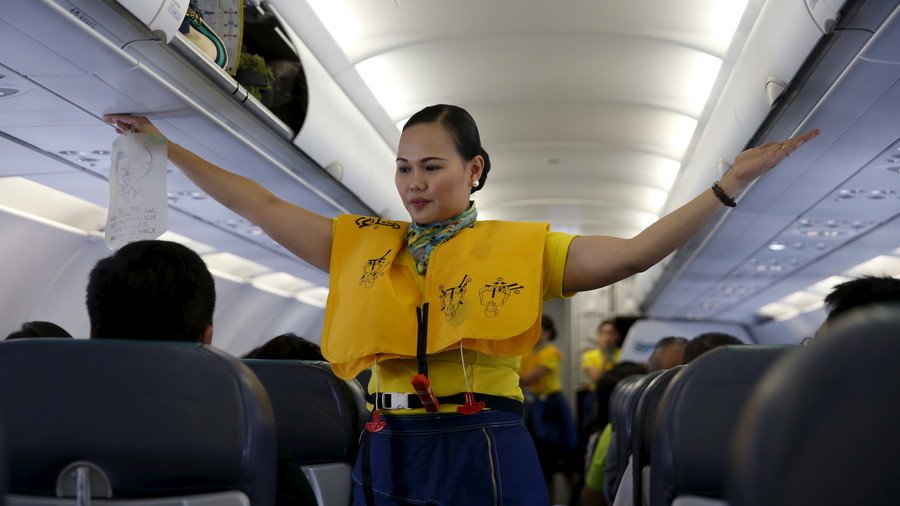 Two Air China pilots are under investigation after an aircraft plummeted a staggering 25,000ft in a gut-wrenching incident which likely terrified the 152 passengers onboard.
Flight CA106 from Hong Kong to Dalian dropped 25,000ft (7,600 meters) in 10 minutes on Tuesday, causing oxygen masks to drop from the cabin ceiling, South China Morning Post reports.
Flight tracking website Flight Aware shows the plane fell 14,100ft in four and a half minutes. The incident occurred about half an hour after the flight took off.
Passengers were told the aircraft was in emergency descent due to cabin decompression. Once the plane reached an altitude of 10,000ft, it steadied and soon began to gain altitude again. Despite the terrifying incident the flight was able to complete its journey and landed safely in Dalian.
"If the investigation reveals that the crew has violated regulations, the company will deal seriously with the responsible person with zero tolerance," Air China said.
Local media reports speculate the pilots were smoking in the cockpit and mishandled the ventilation system, triggering the loss of pressure. When a plane loses cabin pressure, it must drop to a lower altitude for safety reasons.
China's Civil Aviation Administration reported the plane's descent on its website, and said it was examining the flight data and the cockpit recordings to determine what happened, Channel News Asia reports.
Like this story? Share it with a friend!
You can share this story on social media: