Traces of chemical weapons agent found in shrimp in Sweden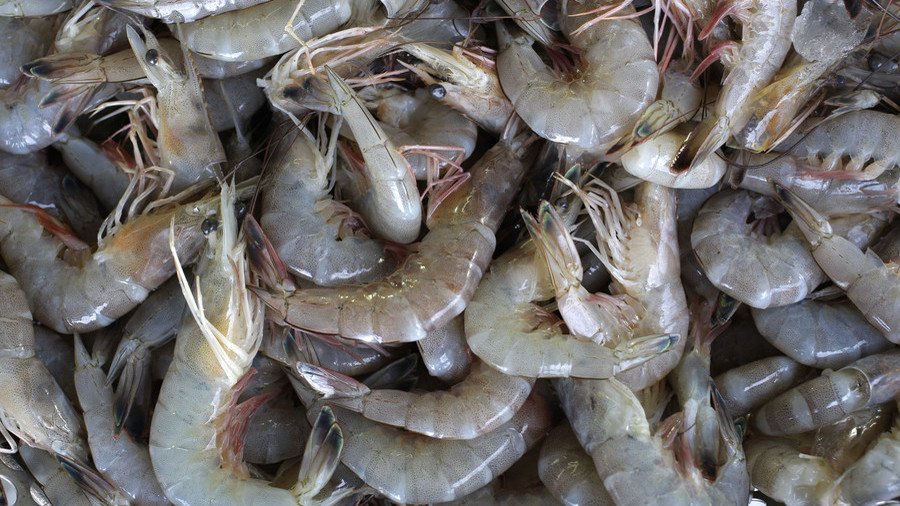 Traces of a chemical warfare agent were found in shrimp caught near the Swedish island of Maseskar, where 28 ships with chemical and other weapons were sunk by the allies after World War II, the Swedish National Water Agency said.
"We're talking about a very low concentration [of chemicals], which isn't considered dangerous for consumers, but these are substances that shouldn't be present in the marine environment," National Water Agency expert Fredrik Lindgren said, in a statement published by the organization's website. "This is especially serious" due to the intense fishing in the area, he cautioned.
The agency urged a complete fishing ban in the area surrounding the island, which is located in the Skagerrak straits linking the North Sea and the Baltic Sea. Swedish and foreign fishing vessels operate in the area in accordance with international agreements.
The substance, identified as diphenylchlorarsine, is likely leaking into the water from decaying bombs aboard the sunken ships, the agency said. The chemical was dubbed CLARK 2 (Chlor-Arsen-Kampfstoff 2) by the Germans, who invented it in 1918. It attacks mucous membranes and lungs, causing sneezing, coughing, headache and vomiting in humans.
Last year, low quantities of diphenylchlorarsine (<1.3 ng/g) were also found in measurements taken from flounder and Norwegian lobsters near the Maseskar island.
Swedish scientists are now warning that traces of the poisonous substance may also be present in Baltic Sea fish, saying that they are planning to expand their research into the matter.
Ships loaded with ammunition and chemical weapons were consigned to the bottom of the North Sea, at a depth of 200m, following World War II. The area near Maseskar has been a source of concern for decades, with numerous inspections carried out after a low concentration of mustard gas was discovered in the water there in 1992.
Like this story? Share it with a friend!
You can share this story on social media: