Trump says US-UK relationship 'highest level of special'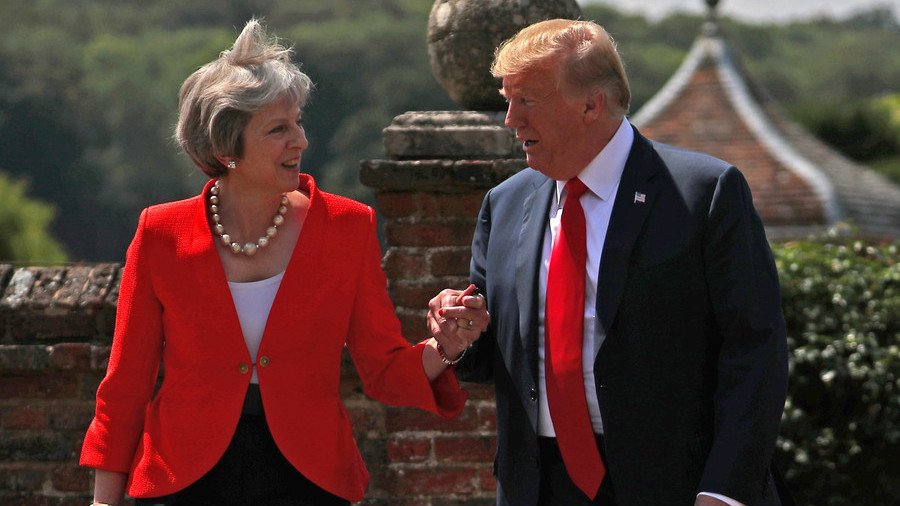 Donald Trump, who stirred tension in the UK by giving a critical interview to a tabloid newspaper about Prime Minister Theresa May, said he ranked the relationship between the two nations as 'highest level of special'.
Standing next to May during a joint media conference, Trump repeatedly stressed his "tremendous respect" to his host and made assurances that the UK and the US were especially close under his administration.
"I would say I would give our relationship in terms of grade the highest level of special," Trump said. "Now, after two days with your prime minister, I would say the highest level of special.
"Am I allowed to go higher than that?" he added, turning to May. Trump said the British were "very special people" and their country was "very special", and he valued the relationship because his mother was born in Scotland, among other things.
Commenting on what he told The Sun about May rejecting his suggestions on how to handle Brexit, Trump said May probably "found it too brutal".
"I gave her suggestion, not advice," he stressed. "I could fully understand why she thought it was a little bit tough. And maybe one day she will do it. If they don't make the right deal, she might very well do what I suggested."
In the interview with the British tabloid, Trump said May's decision to opt for a 'soft Brexit' undermined the UK's chances to strike a comprehensive trade deal with the US and that the prime minister ignored his advice on how to negotiate with the EU.
'Special relationship' is a term long used in Britain and the US to describe the close coordination of their foreign policies and overall strong ties between the two countries. Mostly perceived as a good thing, the special relationship is considered shameful by some critics, who say in essence it means that the UK simply does Washington's bidding in things like the Iraq invasion of 2003 and similarly embarrassing episodes.
Think your friends would be interested? Share this story!
You can share this story on social media: