1 US soldier killed, 2 wounded in 'apparent insider attack' in Afghanistan – NATO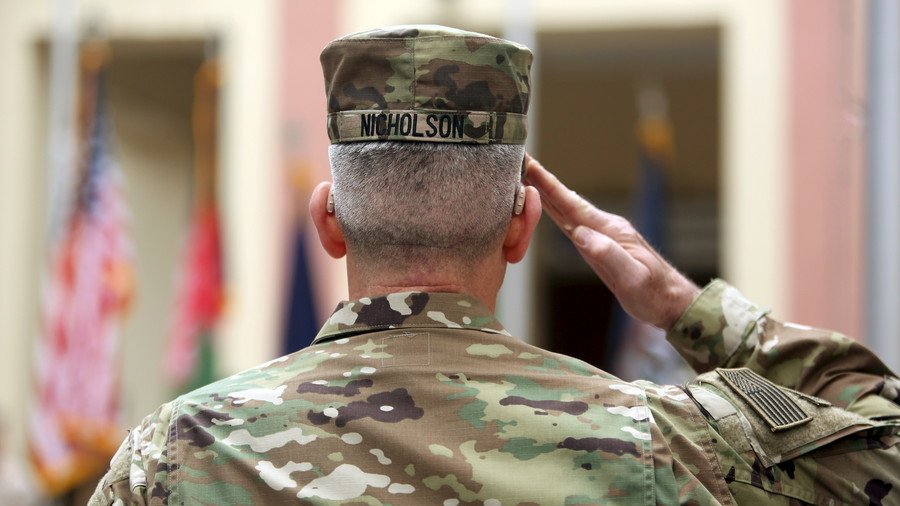 At least one US serviceman was killed and two others were wounded in southern Afghanistan, NATO said in a statement, describing the incident as an "apparent insider attack."
The two injured servicemen remain in "stable" condition and are receiving the treatment needed, according to a statement issued by the coalition on Saturday. The incident is under investigation, and no further information on the victims and possible suspects has been released so far.
The serviceman, killed on Saturday, has become the third US soldier to have perished in Afghanistan this year. Two other soldiers were killed in January and April, and several more have been injured during "combat operations" alongside local troops.
It's been over a year since the last "insider attack" in Afghanistan on US troops, who were plagued by such occurrences in 2017. Last June, three soldiers were killed and 11 were wounded in two separate incidents when Afghan soldiers turned their weapons on them. The circumstances of Saturday's "insider attack" still remain unclear and it remains a mystery who the perpetrator of the incident was.
The US troops have been deployed to the war-torn country since they first invaded it almost two decades ago. More than 2,200 US soldiers have been killed in Afghanistan since then. While the NATO troops have been present in the country for over 17 years, there's still no timeframe for their potential withdrawal from Afghanistan.
The main adversary of the NATO-backed Afghan government has repeatedly rejected any negotiation attempts, citing the presence of the "foreign soldiers" on Afghan soil. Last month, the Afghan High Peace Council, a government body tasked with negotiating an end to the years-old conflict, called on the Taliban to join the peace process. The group, in its turn, said it would only negotiate on the withdrawal of all the foreign troops from the country.
The Taliban and the government, however, managed to reach a historic ceasefire during the Eid holiday this year, with government troops and militants getting together for the celebrations. The ceasefire, however, was marred by several attacks and suicide bombing, claimed by Islamic State (IS, former ISIS) terrorists.
Think your friends would be interested? Share this story!
You can share this story on social media: