Poll of military veterans shows 80% suffer from health issues, charity head talks to RT (VIDEO)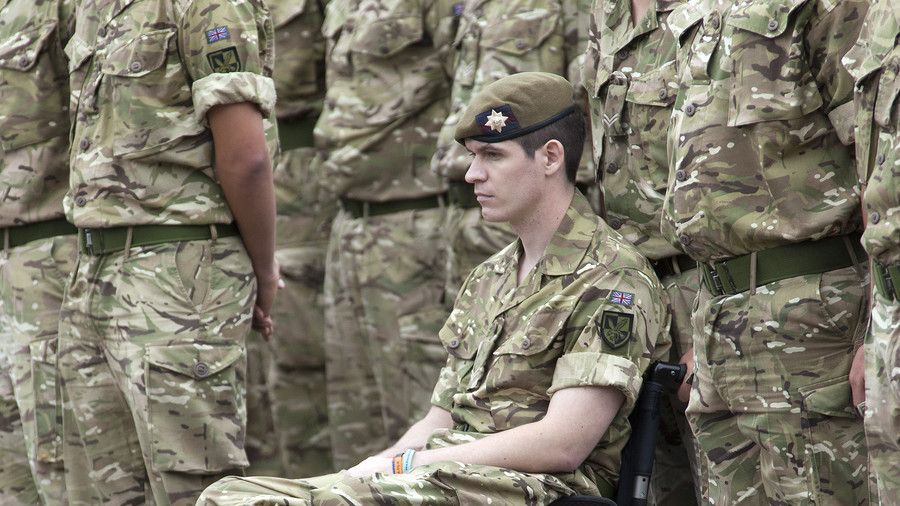 The vast majority of military veterans suffer from mental or physical health problems, a new poll by the Armed Forces charity reveals.
The poll found 77 percent of veterans do not feel fully prepared for civilian life, while 19 percent feel they lack the skills or qualifications to secure a job. The survey also found 80 percent suffer from-long term physical or mental health problems.
Justine Baynes, director of Armed Forces, told RT's Bill Dod: "Society doesn't value the role that veterans have played.
"We are not at a live conflict anymore as we were in Afghanistan and Iraq so the public are not seeing the role the military are playing in protecting their freedoms. It's just not visible in the media, they are not interested anymore."
She said society must change its attitude so people start to see how those who were prepared to make "the ultimate sacrifice to keep their freedoms are actually valued for the rest of their lives.
READ MORE: Veterans lash out at Tory MP for "stupid" remark suggesting charities play up PTSD for extra money
"You and I do our day jobs but we are not prepared to die, to protect other people, while those in the military are, and I think as a society we have to step forward and protect these people much more," Baynes said.
Baynes called on the army to provide "life skills," such as budgeting, to military personnel, as they could have a "huge impact on their ability to cope when they come out."
If you like this story, share it with a friend!