Beach woman mystery: 53yo found alive on coast 18 months after being dragged into ocean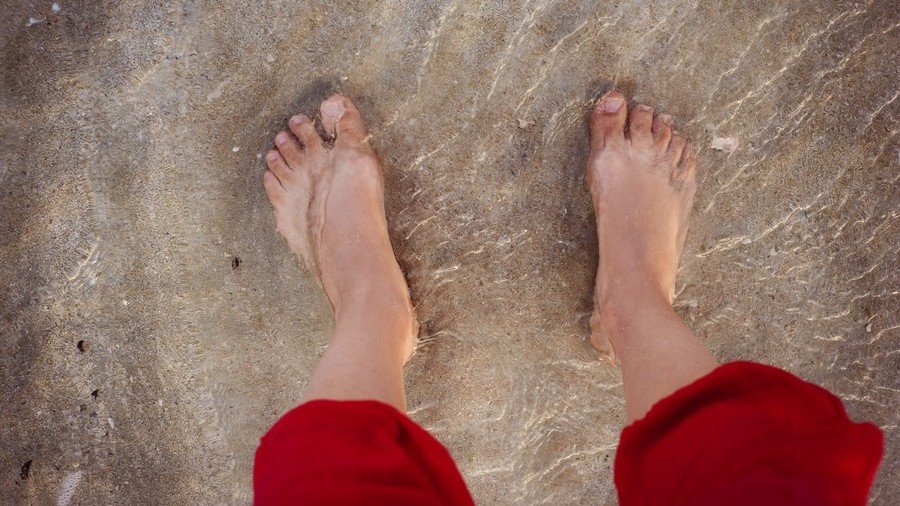 A missing woman, who was presumed drowned for the last 18 months, has turned up alive on an Indonesian beach wearing exactly the same clothes from the day she disappeared.
READ MORE: Bomb threat joke causes panicked passengers to leap from plane wing (VIDEO)
Mystery surrounds the reappearance of 53-year-old Nining Sunarsih, who was pulled into the sea by a massive wave while on Citepus beach, Sukabumi last January.
Sunarsih was discovered by her aunt around midnight last Saturday on the same 500-meter stretch of coast from where she vanished, according to local news site Tribun News. It's unclear what happened to her in the intervening months.
Strangely, in the days after her sudden disappearance, a body was found in the area and thought to be that of Sunarsih. However, a subsequent DNA test found that the remains belonged to a different person.
Her shock reappearance comes after her uncle claimed he had several vivid dreams that Sunarsih would be found alive, reported Kompas news.
READ MORE: Indonesia airliner suffers double tyre blow-out after landing (PHOTO)
Sunarsih was reportedly holidaying with her sister and grandson when tragedy struck in 2017. Following her mysterious re-emergence, the woman was taken to a hospital and she is now recovering. Residents of Sukabumi are said to be stunned by her miraculous return.
Think your friends would be interested? Share this story!
You can share this story on social media: