'Stop shagging men': Uproar at senator for using sexist slur in parliament
Published time: 2 Jul, 2018 15:09
Edited time: 11 Jul, 2018 13:53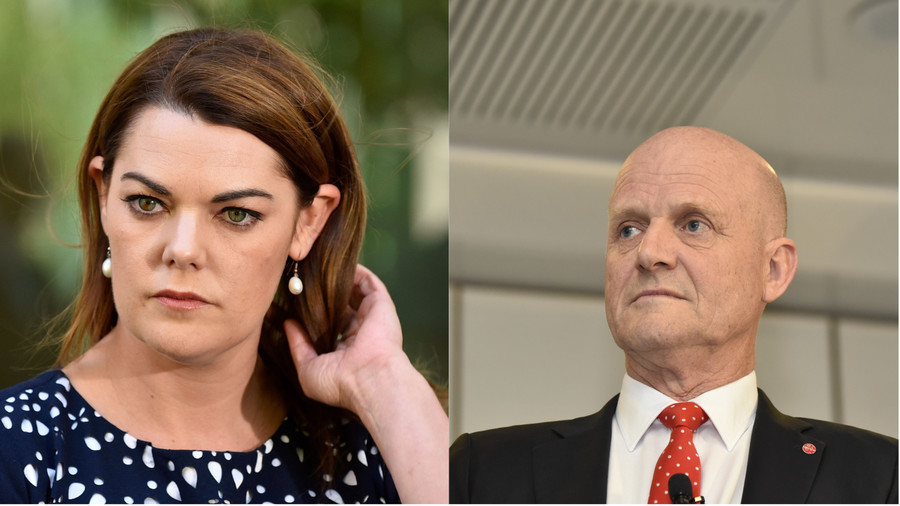 An Australian senator is receiving a major backlash for publicly slut-shaming his female colleague, by telling her to "stop shagging men," during a parliamentary discussion on rape and violence against women.
Greens senator Sarah Hanson-Young has retained lawyers and is threatening to take legal action for defamation against Liberal Democrat senator David Leyonhjelm and Sky News for their part in spreading "offensive and sexist slurs" about her.
Last week in parliament Leyonhjelm told Hanson-Young to "stop shagging men" while debating whether the Senate should relax import restrictions on pepper sprays, in light of a series of attacks on women.
Backlash from the public towards Leyonhjelm has been resounding, with former Prime Minister Tony Abbott leading the charge by describing Leyonhjelm's initial comment as "tacky."
READ MORE: German female sports commentator hit by wave of insults during FIFA World Cup
After refusing the senate's request to apologize, Leyonhjelm took to Sky News on Sunday to justify his statement, saying Hanson-Young is "known for liking men" and that "rumors about her in Parliament are well known".
Sky News highlighted the defamatory statements by replaying them on the bottom of the screen throughout the interview, inciting their own defamatory legal debacle. The News Corp organization later conceded that the comments were "appalling" and apologized to Hanson-Young. They also suspended the producer responsible while they conduct an internal investigation.
Hanson-Young says the repeated comments show Leyonhjelm is unfit to represent Australians in Senate and called for his resignation. Her office confirmed Monday night that legal letters have been sent to Leyonhjelm, Sky News and 3AW radio – on which he also made remarks at the weekend.
READ MORE: 'All your friends have had her': Brewer attacked over 'sexist' beer ads
Leyonhjelm claimed Sky were forced to apologize over fears of losing one of their main sponsors, the Aussie airline Qantas, and again refused to apologize upon learning of the possible legal ramifications. Instead, he labelled Hanson-Young a "misandrist" (the female equivalent to a misogynist) for taking his comments out of context.
"It would be easier [to apologise] but it would be insincere, wouldn't it, because I don't think I have anything to apologise for," Senator Leyonhjelm said. "Insincere apologies seem to be all the rage at the moment and I'm not in for it."