'All your friends have had her': Brewer attacked over 'sexist' beer ads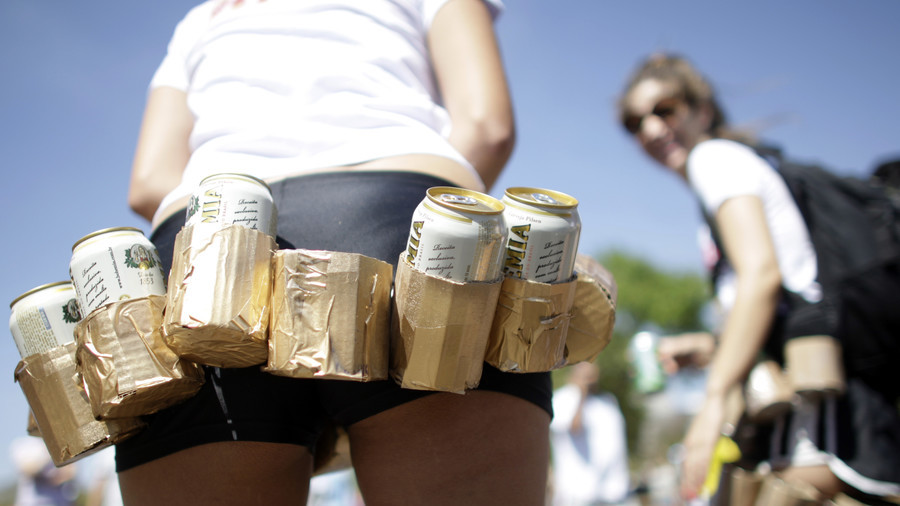 A South African brewing company who promised "moist" and "gushing" beers has been forced to remove its drinks from the country's shelves after receiving a torrent of online abuse over its "crass and sexist" marketing campaign.
Vale Bru published adverts for their new range of beers to its Instagram last week but was met with a fierce backlash from punters who were unhappy that the 'Easy Blonde' beer carried the catchline: "All your friends have already had her."
READ MORE: Brew must be joking! 350 beer crates spill on German motorway (VIDEO)
Beer blogger Thandi Guilherme scolded Vale Bru for its "crass, sexist, misogynistic branding and labelling" and urged consumers to think twice about buying the firm's products.
Other offensive titles included an Irish red beer entitled 'Ripe Redhead.' It was promoted using the line: "This little lady was previously a Ginger Pikey. Since changing her ways, and maturing, she's become our Ripe Redhead." A 'pikey' is a pejorative term for someone from Ireland's travelling community.
Meanwhile, 'Raven Porra' was described as "a porter with the best head in town." Porra is also a derogatory term for someone of Portuguese origin.
When Vale Bru's initial apology appeared somewhat unrepentant, online commentators labelled the firm "tone deaf" and called on its staff to do something about its branding. That statement has since been deleted from the company's Facebook page.
After a fresh round of criticism, the company was later forced into a second apology Thursday. "We were insensitive and wrong, for which we apologize unreservedly. We take full accountability for our actions and we plan on making things right," the new statement read.
READ MORE: 99 bottles of beer on the road: Booze rains down on highway patrol trooper (VIDEO)
The statement added that the company would remove the names and labels from the market with immediate effect and redesign inclusive branding for its products.
Think your friends would be interested? Share this story!