Children among 40+ injured as bus crashes into ambulance in Germany (PHOTOS)
Published time: 1 Jul, 2018 09:57
Edited time: 1 Jul, 2018 11:21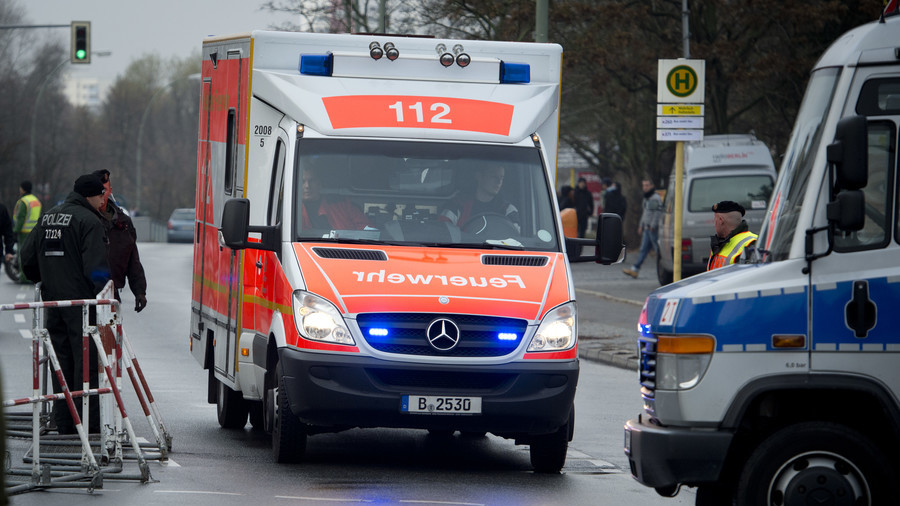 At least 46 people, including children, were injured after a bus crashed into an ambulance in northern Germany, police told local media. The children are between 10 and 15 years old.
The incident took place near the city of Luebeck on Saturday evening. The bus carrying 42 children and five adults was on the way to the summer camp when it collided with an ambulance.
The majority of the injuries the passengers received were light, police later confirmed to local news outlets. Yet, two people – a child and an adult – were taken to the hospital with serious injuries.
READ MORE: 1 killed, more than 30 injured as bus collides with rubbish truck
"The ambulance overturned and slid a few meters on the road," a police spokesman said. Images of the horrific collision on social media showed the extensive damage to the bus, while the ambulance was almost sliced in two.
Police have already started an investigation into the cause of the incident.
Think your friends would be interested? Share this story!