Austria floats idea to deploy EU border guards to 'willing' African states to battle migration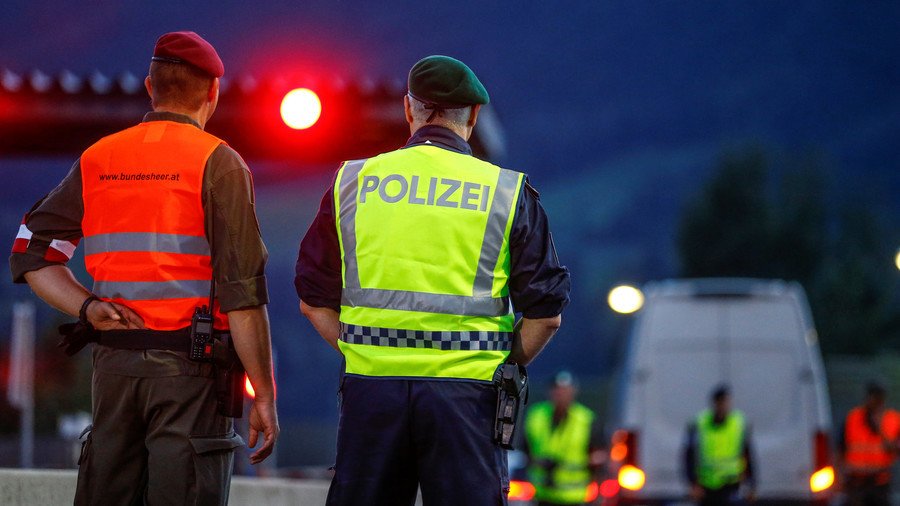 The EU Border Guard (Frontex) should be bolstered with soldiers and policemen, Austria's Defense Minister Mario Kunasek has said, mulling the idea to even deploy the agents into "willing" African countries to tackle migration.
"In my view, Frontex mandate should be changed in a way that would allow use of police and soldiers for border security mission," the official told Die Welt newspaper on Saturday. Kunasek said Austria will come forward with a proposition for the Frontex reform after it takes over the EU presidency on July 1.
The soldiers and policemen would be put under the command of civilian agents, allowing Frontex "to effectively secure the EU's external borders, to combat illegal migration and to destroy the dirty business of smugglers."
According to Kunasek, the beefed-up force would work in EU border countries, namely Italy and Greece, but might actually venture into "African countries with the consent of the respective state. " He believes that such deployment would help local authorities weed out human traffickers, guard refugee camps and secure the borders of Africa's countries.
Austrian Chancellor Sebastian Kurz, in his turn, warned that Austria would reintroduce control on its borders if Germany were to turn migrants back at its borders.
"We would do everything possible to protect our borders ... including border protection at the Brenner," Kurz told the Bild, referencing one of the main crossings at the Austrian-Italian border.
Earlier this year, the idea to create a special "border protection unit" was floated by Austrian Interior Minister Herbert Kickl. Such a standby police unit would be able to react and secure border crossings within a few hours, as well as carry out identity checks.
Like many other European countries, Austria has endured a large migrant influx over the past few years, taking in some 150,000 people. While the figure might look quite low, given the scale of the Europe-wide influx, the country's own population is only around 8.7 million.
You can share this story on social media: