Pistol-packing padres: Nearly 250 priests in Philippines seek gun-carry permits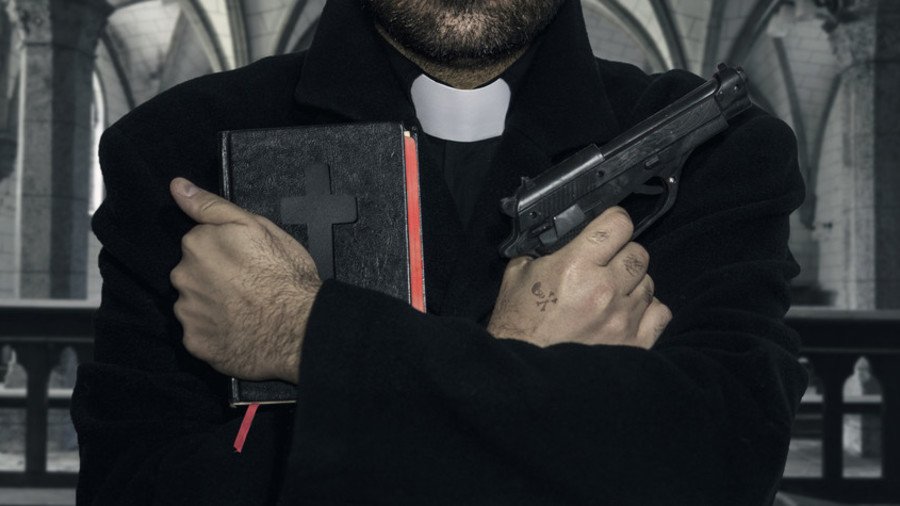 More than 250 religious leaders in the Philippines want permits to carry guns amid a surge in the killings of priests. Top Catholic officials, however, urge the clergy to be ready to "face death and danger" without packing heat.
"We have received 246 requests for Permits to Carry Firearms Outside of Residence from 188 priests and 58 ministers, preachers and pastors," Philippines National Police (PNP) Chief Oscar Albayalde said Wednesday.
The official said he supported the idea of arming the religious as long as they were qualified to hold a gun license. Albayalde said the police were ready to provide necessary training to the priests, seeking to improve their "marksmanship" skills.
Not all the applications have been assessed yet, the police chief said, and it remains unclear whether all of those who applied for licenses received death threats.
The Philippines has seen a surge in violence against religious figures recently, with three Catholic priests slain over the past six months. The latest victim, Fr Richmond Nilo, was gunned down on June 10 inside a chapel in the town of Zaragoza while preparing to say Mass. At least six persons are suspected of his murder, one of them has been arrested.
It remains unclear whether the applications for gun-carrying licenses surged in the wake of the recent killings, the PNP chief said, adding that this apparently obvious correlation had to be checked "further."
The Philippines gun permit allows citizens to own up to two "short-range" weapons, having them in residences only. The carrying license is issued only to those gun owners whose life is deemed to be under immediate threat and requires an assessment from the PNP. The assessment is skipped for those whose professional field puts them "in imminent danger," and religious figures fall into that category.
While the low-tier religious leaders seem to be eager to protect themselves, the country's Catholic hierarchy is skeptical about arming the priests, insisting that they are supposed to be men of peace and should "face death" bare-handed.
"I would strongly oppose arming the priest. We are men of God, men of the church and it is part of our ministry to face danger, to face death," Davao Archbishop Romulo Valles said, as quoted by the Manila Standard.
Like this story? Share it with a friend!
You can share this story on social media: