'Border protection unit' in case of a refugee influx – Austrian Interior Minister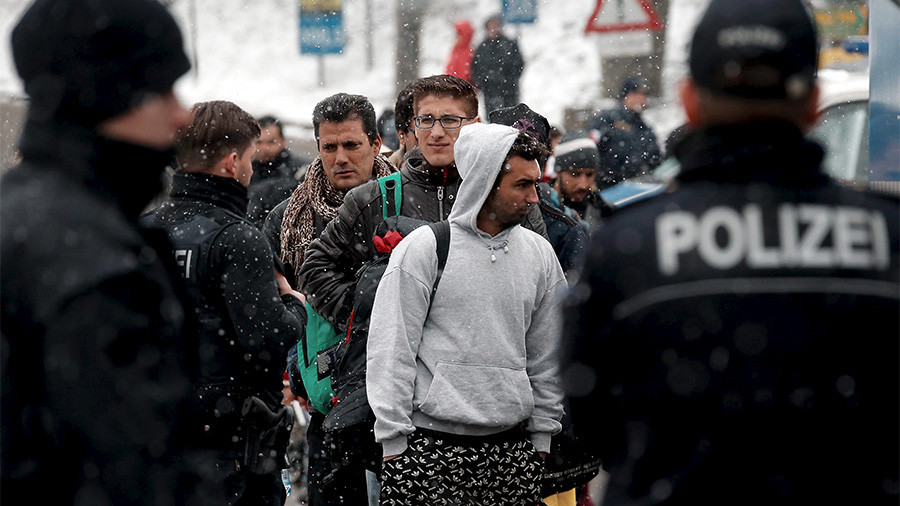 Austria's new interior minister is planning to introduce a "border protection unit," stating that scenarios like the 2015 refugee crisis "cannot be allowed to happen" again.
Herbert Kickl of the right-wing Freedom Party (FPÖ) told Tiroler Tageszeitung newspaper that he wants to introduce a police standby force, which will be able to react and secure border crossings within a few hours. The force is also to carry out identity checks.
Kickl added that the monitoring existing right now is effective, though everything should be done to prevent a repetition of the 2015 refugee crisis.
Austria's interior minister's comments come just one week after he stated that a "strict asylum policy" was needed in Austria, following a government report which read that the number of crimes committed by "foreigners" in the country increased to 40 percent of the total crimes recorded in 2016.
Like many European countries, Austria was overwhelmed with an influx of migrants and refugees in 2015. The country has taken in some 150,000 asylum seekers since the refugee crisis broke out, a total which accounts for one percent of its population – one of the highest rates per capita, similar to Sweden's.
Austria experienced a rise in support for two anti-immigrant parties, the FPÖ and the People's Party (OVP), in the 2017 elections.
If you like this story, share it with a friend!
You can share this story on social media: