New German parliament to cap refugee inflow & scrap tax hike – coalition roadmap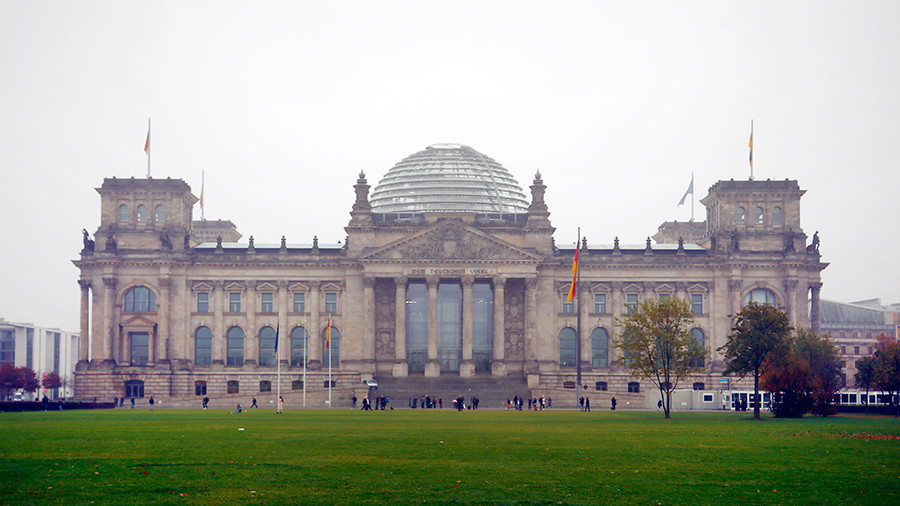 German parties have agreed upon a 28-page blueprint, forming a possible basis for breaking the stalemate in coalition talks, according to German lawmakers.
Speaking to reporters following 25-hour-long talks, the leaders of the three parties praised the "excellent" results, but stressed that on many points – notably migration and taxes – there is still much work to be done. The party delegates are now to discuss the draft with members to pave the way for formal coalition talks.
The leader of the Social Democratic Party (SPD), Martin Schulz, who previously shunned the notion of a coalition with Chancellor Angela Merkel, has come around to forming a government with her bloc.
"We Social Democrats, in our [leadership] committee, decided unanimously to recommend... to the party congress giving the party leadership a mandate to pursue coalition negotiations to form a government," Schulz said on Friday.
Merkel is optimistic about the possibility of forming a coalition with the Social Democrats. The chancellor said that the newly-formed government would be a "new awakening" for Europe, vowing also to come to an agreement with France over the future of the EU.
Merkel's conservative bloc ally, Horst Seehofer, said that if Schulz's party supports the blueprint, a formal coalition agreement may be reached before Easter.
A member of Merkel's Christian Democratic Union (CDU) as well as another lawmaker from the CDU's Bavarian sister-party CSU, Dorothee Bar, tweeted the photo of the document's cover on Friday.
"Many, many hours of painstaking work and alignment are contained in these 28 pages,"member of the Christian Democratic Union or CDU Julia Klockner said.
The draft suggests keeping the number of refugees coming to Germany within the range of 180,000-220,000 per year, according to German media. The document reportedly covered the refugees' family reunification process, suspending it till a new law is adopted and aiming to finally cap it at 1,000 people per month. The heads of the coalition parties also ruled out the tax increases earlier demanded by the SDP.
Considered a potential breakthrough on a new grand coalition following months of political uncertainty, the document could nevertheless be changed before the start of the formal talks.
Merkel's conservative bloc, including the CDU and the CSU, embarked on negotiations over the potential forming of a coalition with the Social Democratic Party (SPD) led by Martin Schulz on Saturday. Should the outcome be fruitful, it may pave the way to forming a grand coalition of the two biggest parties.The parties clashed over a number of crucial issues, including refugee policies, the future of the European Union and budgeting.
You can share this story on social media: