Euro crashes with Angela Merkel's fourth term as chancellor in doubt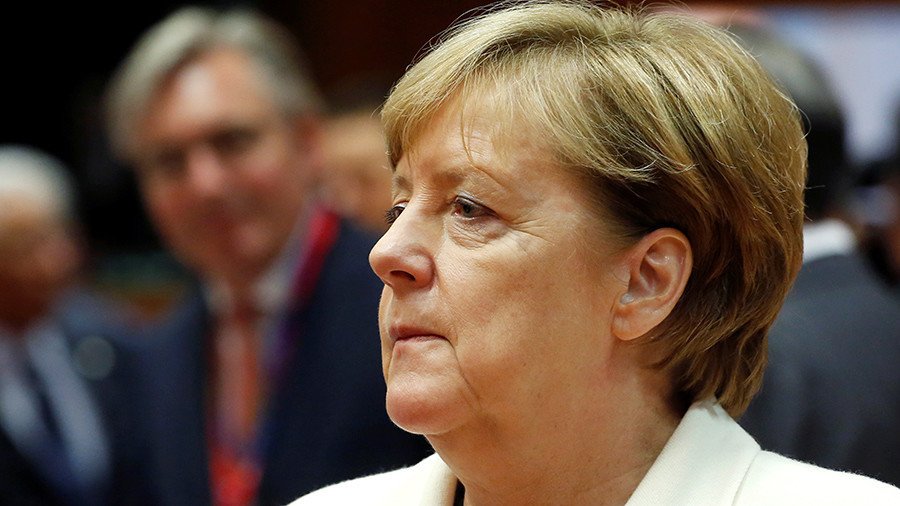 The European currency plunged to a two-month low against the yen on news that in Germany the pro-business Free Democrats (FDP) have pulled out of four-week negotiations with Chancellor Angela Merkel's conservative bloc and the ecologist Greens.
With the failure to form a new coalition, Merkel's fourth term as Germany's chancellor is now in doubt. Her party has tried for four weeks to enlist the two smaller parties for her coalition.
"It's better not to govern than to govern badly," FDP head Christian Lindner told reporters in Berlin.
By 9:30am GMT, the European currency recovered but failed to ease worries on the financial markets.
"It's very concerning, and creates this big uncertainty in the eurozone," said Kisoo Park, a global bond manager at Manulife Asset Management in Hong Kong, as quoted by the Dow Jones Newswires. The financier added he expects the euro to fall further in the short term.
While Merkel is often criticized for her foreign policy and immigration, in three terms, she has consolidated Germany's position as the strongest economy in the European Union and fourth in the world. Merkel has led the eurozone during the debt crisis that has overshadowed it since the end of 2009.
Germany's DIHK Chambers of Industry and Commerce said political uncertainty would be bad for the economy.
"There is the danger that work on major issues for the future of our country will be delayed for a prolonged period of time," DIHK President Eric Schweitzer told Reuters.
"German companies must now prepare for a possibly long period of uncertainty. This is always difficult for the economy."
The European markets managed to recover by 12:00pm GMT on Monday. Germany's DAX was trading flat to positive at 0.3 percent, the British FTSE100 was gaining 0.1 percent, while the French CAC40 was up 0.21 percent.
You can share this story on social media: