End of tradition? Killing dogs for meat ruled illegal by South Korean court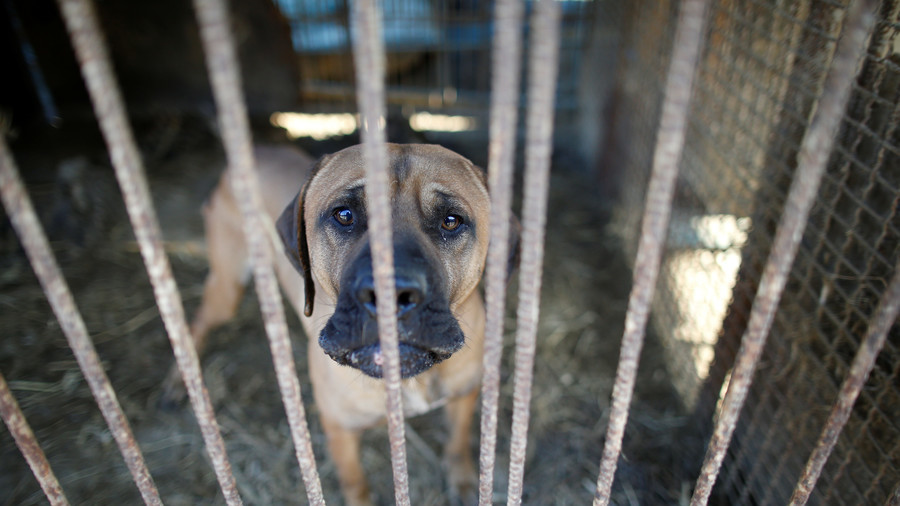 A South Korean court has ruled that it is illegal to kill dogs for their meat - a landmark decision that animal rights activists say could pave the way for legislation outlawing the practice completely.
The ruling was made by Bucheon City court on Thursday, in a case brought by the animal rights group Care against a dog farm operator.
The man was convicted and fined 3 million won (US $2,700) for killing animals without proper reasons and violating building and hygiene regulations.
"It is very significant in that it is the first court decision that killing dogs for dog meat is illegal itself," said Kim Kyung-eun, a lawyer for Care. The precedent "paved the way for outlawing dog meat consumption entirely," she added.
However, the decision has angered dog farmers who want the government to explicitly legalise dog meat consumption and license dog slaughterhouses.
"This is outrageous. We can't accept the ruling that killing of dogs for dog meat consumption amounts to killing animals on a whim," Cho Hwan-ro, a representative from an association of dog farms, said on YTN television.
There are some 17,000 dog farms across the country, he said, adding that "dogs for eating and dogs as pets must be separated."
The court decision comes as a lawmaker from the ruling Democratic Party introduced a bill in parliament this week that would effectively ban the killing of dogs for meat.
One million dogs are believed to be eaten annually in South Korea. Up until now, authorities have cracked down on dog farms ahead of international events such as the Winter Olympics by invoking hygiene regulations or animal protection laws that ban cruel slaughter methods.
While dog meat has long been a part of South Korean cuisine, attitudes are changing. A survey last year found that 70 percent of South Koreans do not eat dogs, but only about 40 percent believe the practice should be banned outright.
Meanwhile, in China, the infamous Yulin Dog Meat Festival opened on Thursday, despite pressure from animal rights activists to cancel the 10-day event.
Every year, the festival attracts activists from beyond China who protest by engaging in standoffs with meat trucks en route to the festival.
READ MORE: After 10 years of chasing crocodile dog gets eaten alive
You can share this story on social media: