After 10 years of chasing crocodile dog gets eaten alive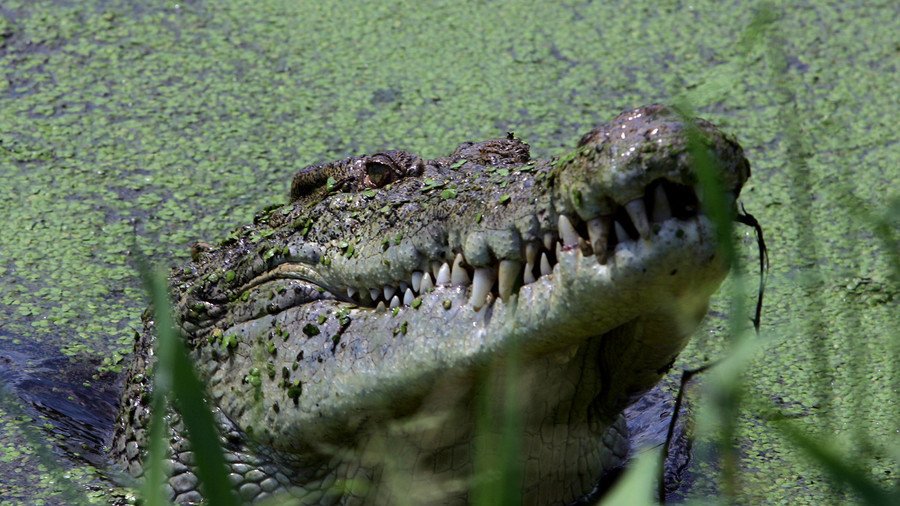 A tiny terrier who famously taunted a saltwater crocodile for a decade has finally got its comeuppance after being eaten alive by the 100kg beast.
Pippa the dog captured the imagination of many with her impressive routine of confronting Casey the crocodile and chasing her into the water. The trick attracted many visitors to Goat Island Lodge in Australia's Northern Territory, and even made her a star on Australian TV news. However, the feisty pooch finally pushed things too far and met her grisly demise at the hands of the reptile, which was nearly seven times her size.
Graphic footage of the incident was captured by guests at the lodge and published by ABC News. After years of torment, Casey finally fought back and quickly crushed the tiny dog with her immense jaws, dragging her into the water.
"It was something that had a high probability of happening sometime," the lodge's owner Kai Hansen admitted. He told ABC that he was "really sad" but did not blame the crocodile.
"She's not doing something wrong, she's just doing what crocs do," he said.
Crocodile expert Adam Britton said Casey should not be killed for mauling the terrier because the incident isn't proof that she would attack a human.
READ MORE: Pastor mauled by giant crocodile during baptismal ceremony
"The dog got right up close to the crocodile's head," he explained. "That basically triggers a reflex reaction, and a crocodile, if you get that close to its head, it doesn't even think about it, it will just strike."
Like this story? Share it with a friend!
You can share this story on social media: