S. Korea's Moon admits to 'frank conversations' with Kim Jong-un
Published time: 20 Jun, 2018 09:00
Edited time: 14 Aug, 2018 12:21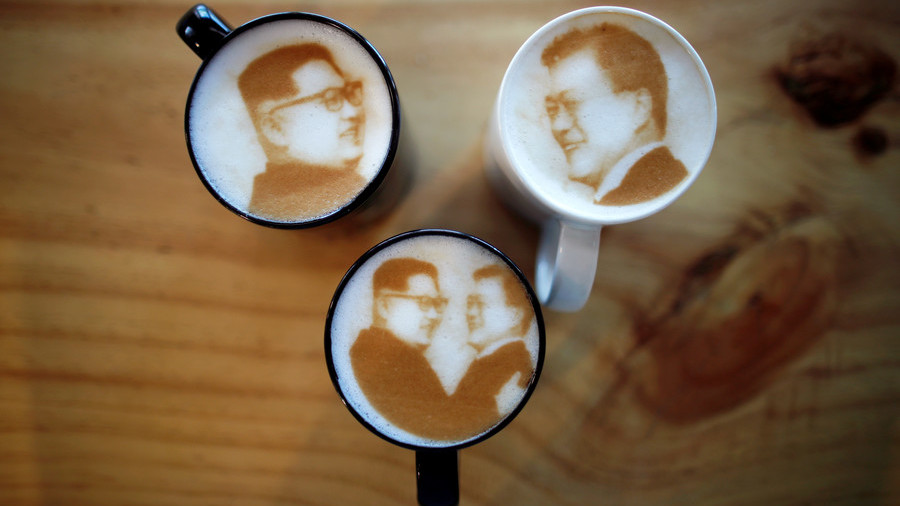 The young leader of North Korea, Kim Jong-un, has made a good impression on southern president Moon Jae-in and treated his counterpart with respect, Moon has revealed to Russian media.
"Despite his [Kim's] youth, it seemed to me that he is a very polite and sincere person. He has always treated me as an elder, with respect. We had long, frank conversations with him," Moon said in an interview to Russian media, as cited by TASS. The remarks were published on Wednesday, one day before a South Korean state visit to Russia.
READ MORE: Trump praises Kim Jong-un's leadership, wants Americans to stand to attention for him too
The image of the North Korean leader has been changing rapidly since he began holding an unprecedented number of summits with foreign leaders. A landmark March summit between the two Koreas saw a smiling Kim and Moon hugging and shaking hands.
Shortly after the meeting, US President Donald Trump called Kim "very honorable," and added that he wanted a meeting with him soon – a sudden change of rhetoric, given Trump's previous insults to Kim, including famously calling him 'Little Rocket Man.'
Despite the fact that a highly anticipated US-North Korean summit was nearly cancelled by Trump, the historic meeting finally occurred in Singapore last week. After hours of talks, Trump hailed 'Chairman Kim' and even invited to the White House.
Like this story? Share it with a friend!