All smiles, hugs & holding hands as North and South Korean leaders meet (PHOTOS, VIDEO)
The two states experienced their warmest moments in decades as the first North Korean leader in half a century to cross the border held hands with his South Korean counterpart and said he wanted to start "new history."
As the doors opened in the so-called truce village of Panmunjom, all eyes were on the North's leader Kim Jong-un descending the stairs surrounded by his delegation and bodyguards.
All the recent bellicose rhetoric seems to be old flame as Kim was smiling from ear to ear approaching South Korean President Moon Jae-in to offer a historic handshake. The pair did not even relinquish each other's hold while exchanging a few words.
After posing for a photoshoot, Kim and Moon held hands to warm applause.
The ceremony led the two men to the Peace House, where the North's leader delivered several lines that opened the possibility of a new peaceful era for the states.
"A new history begins now – at the starting point of history and the era of peace," Kim's message read.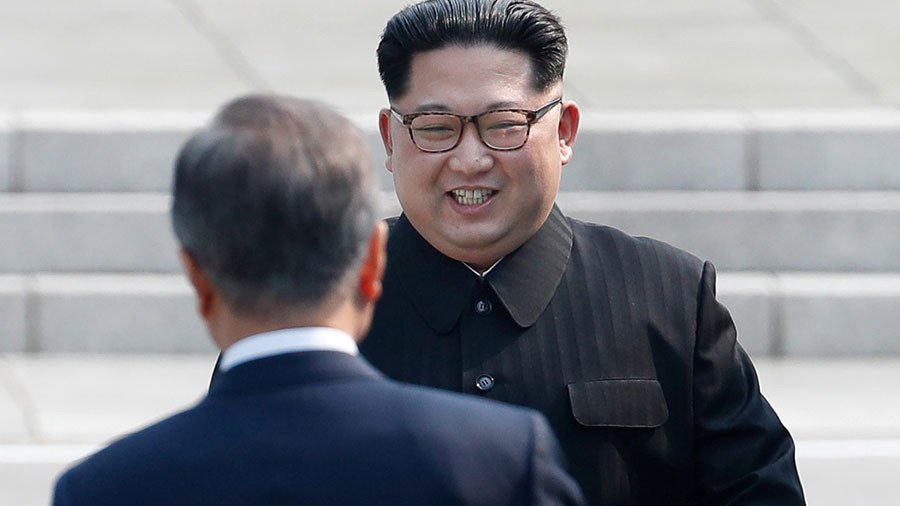 The official ceremonies and signing of a landmark declaration ended with a victorious raising of hands and hugging. In a lighthearted moment, Kim and Moon stood hand in hand during a farewell ceremony.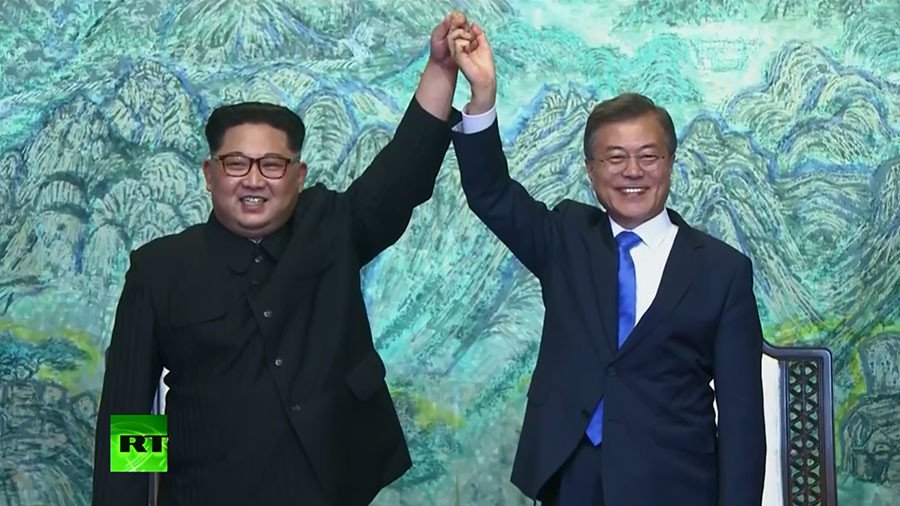 All of North Korea's ruling family have set foot in the south, including Kim's sister and his wife. The menu for Friday's dinner has been delicately composed to emotionally touch the North Korean leader. The guests were to be served with rosti, a Swiss dish mainly of potatoes in the style of a fritter, Moon's office announced on Tuesday, in an apparent attempt to remind Kim of his childhood in the European country.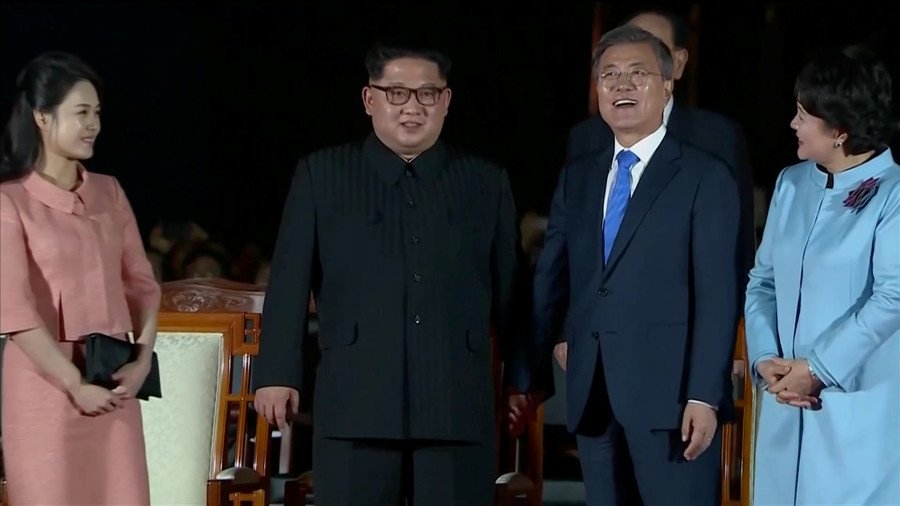 Pyongyang has also offered some of its domestic delicacies to treat Seoul – a famous Northern dish of cold noodles was sent to the south in advance of the meeting. Kim did not forget to mention this gift as he saw his South Korean counterpart saying that he hopes Moon would enjoy the noodles during their dinner.
Think your friends would be interested? Share this story!
You can share this story on social media: