Catching The Sun: Tabloid misuses photographer's images for puff piece on 'poverty-stricken' Russia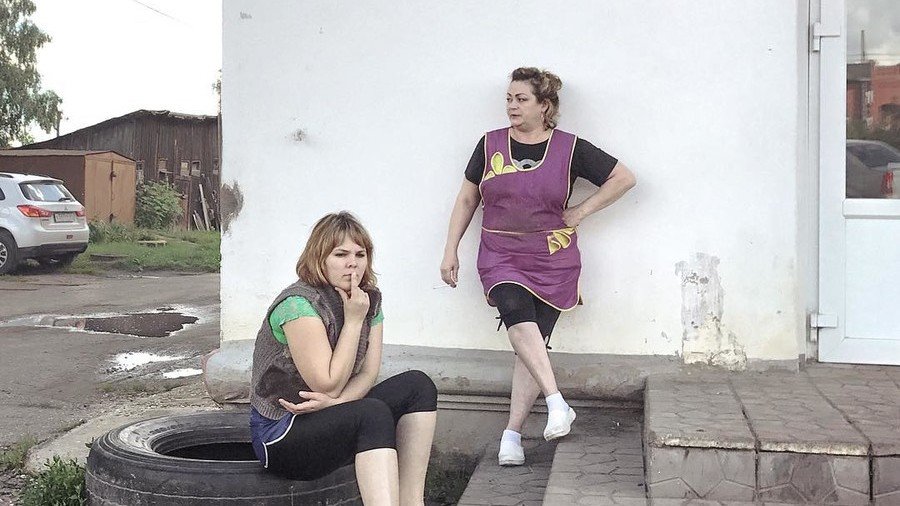 A Russian photographer who films vulnerable people says he's been deceived by The Sun tabloid that picked his images of the homeless and alcoholics to paint a bleak picture of life in a country hosting the World Cup.
Composed to reveal "a striking contrast to the glitz and glamour of Russia's World Cup 2018 opening ceremony," The Sun's piece initially went online under a punchy headline that read: "Russia in the raw: Hopelessness, desperation and crushing poverty." The story itself was mostly a collection of photos showing "poverty-stricken locals resorting to glue sniffing and brawls."
The background of the story looked fairly legit as it quoted some comments from a person who took the photos, Dmitry Markov, a photographer who used to film Russia's lowest strata of society, including homeless people, orphans and others. However, it turned out that the man himself never gave his permission to use his images this way.
He told RT how the British tabloid newspaper blatantly misled him about their intentions. "A few days ago I received a letter from The Sun newspaper over a story about my photos and my work," Markov said, adding everything was going smooth at that stage.
"I didn't know at the time what this particular outlet was, and I thought it could be interesting," he said. "So I wrote: 'Let's discuss this.'" This is where The Sun stopped the conversation and "disappeared," according to Markov.
Markov, who works with many charity organizations, says about a third of photos he posted on his Instagram account – which at the time had over 217,000 followers – were taken during his social activities. Many of them may look decidedly grim, but don't be surprised – what else to expect from a photographer whose mission is to portray lives of hard-working and low-paid people?
"After couple of days people started sending me links to a story where a weird selection of social storylines had been mixed with a dump commentary on the World Cup," Markov continued. He demanded that the story was deleted, but The Sun awkwardly requested permission to use the photos in the story that was already published.
"I didn't give any [permission], but that did not stop them," Markov said. Apparently trying to play for time, the tabloid offered money, "but only when I threatened a lawsuit did they delete it."
"But as far as I understand, those hours of useless conversations where they tried to offer me some £350 ($465) were aimed at using traffic they got in that time," the photographer concluded.
However, more optimistic images showing daily life across Russia are also found in Markov's portfolio.
Markov is not the first photographer to come across The Sun's loose ethics. Earlier, Serbian-born Vladimir Milivojevich said his gritty photos of Moscow underworld was used by the British tabloid to present scary Russian ultras in the Russian capital a month ahead of the World Cup.
"They [The Sun] said it would be an article about my photos, I never assumed it would be anything like this," Milivojevich, who goes by alias 'Boogie', told RT. "The fact is, the way I shoot, the way I see things – I usually capture some dark [images], I think even if I shoot flowers and poppies, it's going to look dark," Boogie explained, noting he never intended to portray "Russia or Russians in a bad light."
Think your friends would be interested? Share this story!
You can share this story on social media: