Israel limits helium gas supply to Gaza Strip despite it being vital to hospitals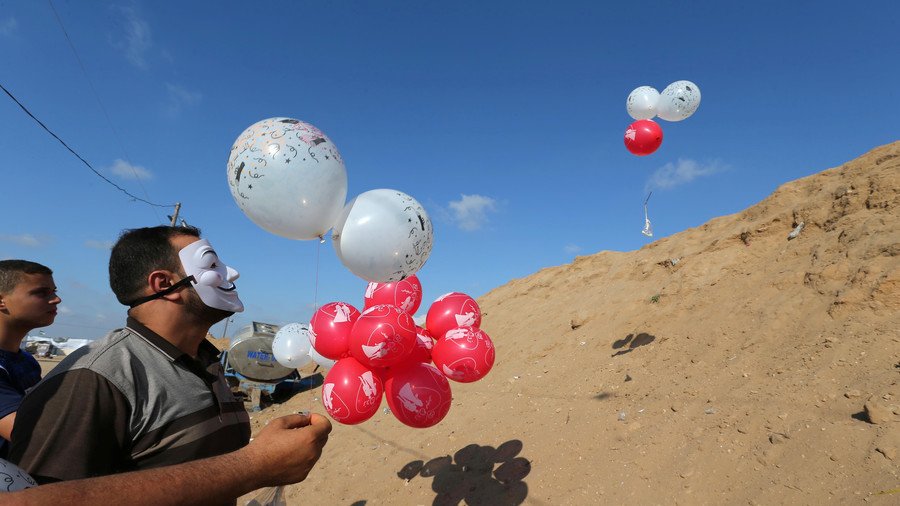 Israel has limited the entry of helium gas to the Gaza Strip, citing Palestinian "terrorist elements" and claiming they use it for Molotov cocktails. However, delivery of the gas is necessary for medical purposes.
In a Tuesday announcement, Israel's Coordinator of Government Activities in the Territories (COGAT), Maj-Gen. Kamil Abu Kokun, said that if the use of helium gas for attacks does not cease, the entire supply of helium will stop and "the responsibility would fall on the Hamas terrorist group's regime."
"The Hamas terror organization does not hesitate to take extreme measures, including exploiting humanitarian means to carry out terrorist acts, despite Israel's efforts to prevent a civil deterioration in the Gaza Strip and the provision of humanitarian needs," the coordinator said in his statement, as quoted by The Times of Israel.
However, a complete halt of helium gas to the Gaza Strip could be detrimental, as the gas is vital for medical purposes including magnetic resonance imaging (MRI) machines which use it for cooling.
The decision comes after Palestinians attached burning material and sometimes explosive devices to balloons and kites, sending them into Israel. The tactic has been used during the Great Return March protests which led to a crackdown by Israeli authorities.
More than 120 Palestinian protesters have been killed by the Israeli military in the ongoing protests at the Gaza Strip. An additional 3,800 have been wounded, according to Gaza health officials.
Israel has been condemned for using violent tactics used to quell the demonstrations. Israel is also known for rolling out it's war machine even when dealing with a single protester or just a couple of them. On one occasion Israel called in the Air Force to target a single protester and in another incident the military deployed tank fire against three Palestinians.
Human rights organizations across the globe have condemned Israel for its handling of the protests, with Human Rights Watch stating on Thursday that it believes the deaths and injuries of Palestinian protesters caused by Israeli soldiers' lethal force may amount to war crimes. It is urging a probe into the military's behavior, and believes that officials responsible should face trial and sanctions.
You can share this story on social media: