Football withdrawal: Argentina prisoners on hunger strike after cable TV breaks ahead of World Cup
Published time: 14 Jun, 2018 20:07
Edited time: 15 Jun, 2018 09:54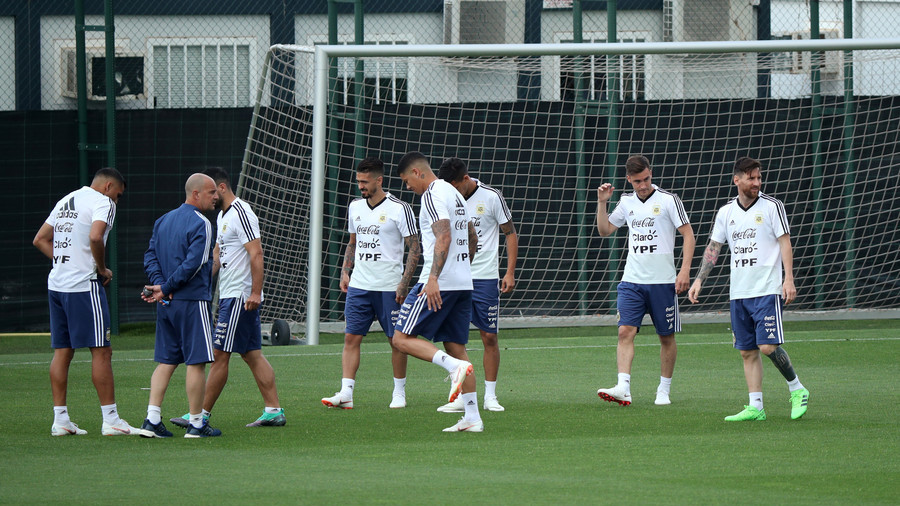 As football fans across the globe gear up to watch the World Cup, a group of Argentinian prisoners has gone on hunger strike until prison authorities fix the facility's cable television system.
"Cable television is an indispensable right for everyone deprived of their liberty," nine inmates at Puerto Madryn jail, near the Atlantic in southern Argentina, wrote. "It hasn't been working for three days. And we have decided not to receive any food until the problem is resolved."
The prisoners' statement was posted online by the local government in Chubut Province.
The inmates have also filed a legal suit over the matter. It comes after the cable system at the jail was damaged recently and not repaired.
Argentina faces-off with Iceland on Saturday, in their first match of the Moscow 2018 World Cup. The tournament officially kicked off on Thursday, with host country Russia spectacularly beating Saudi Arabia 5-0.
READ MORE: Twitter reacts to Russia's seismic World Cup victory against Saudi Arabia
Think your friends would be interested? Share this story!