Iran warns N. Korea over possible Trump U-turn on Singapore deal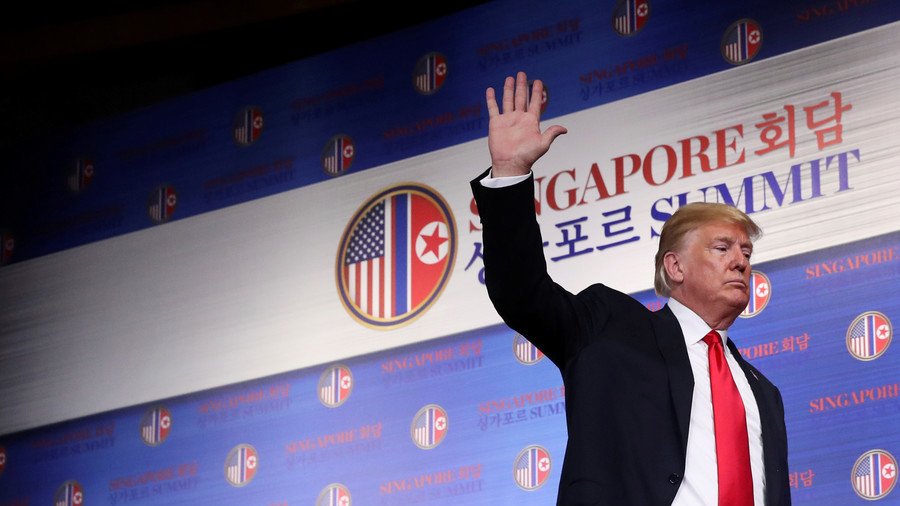 Tehran, which has its own sad experience in dealing with the US, has warned Pyongyang that President Donald Trump may cancel the recent Singapore agreement, hours after the meeting with North Korean leader Kim Jing-un.
"We don't know what type of person the North Korean leader is negotiating with. It is not clear that he would not cancel the agreement before returning back home," Iran's government spokesman, Mohammad Bagher Nobakht, said on Tuesday as cited by IRNA new agency.
The statement came hours after Trump and Kim signed an agreement stipulating "complete denuclearization" of North Korea. Trump praised what had been achieved at the summit calling it a "new chapter" in relations with the North.
In the run-up to the Kim-Trump summit Iran's Foreign Ministry spokesman Bahram Qassem said that the North's leader should be aware Trump's tendency to betray deals when they talk about denuclearization.
"Washington has continued to sabotage international agreements and unilaterally withdraw from them," he stated on Monday.
Qassem was referring to US attempts to dismantle another nuclear deal – officially known as the Joint Comprehensive Plan of Action (JCPOA) - signed by the previous White House administration together with five other world powers with Iran in 2014. Trump has long been a vocal critic of the agreement saying it is deeply flawed and finally pulled out of it last month.
The move was condemned all other signatures of the deal - China, France, Russia, United Kingdom and Germany - who said that Iran was in full compliance with the JCPOA and maintained that the agreement must be kept.
Like this story? Share it with a friend!
You can share this story on social media: