'Promoting terrorism?' N. Ireland loyalist band parade video removed by YouTube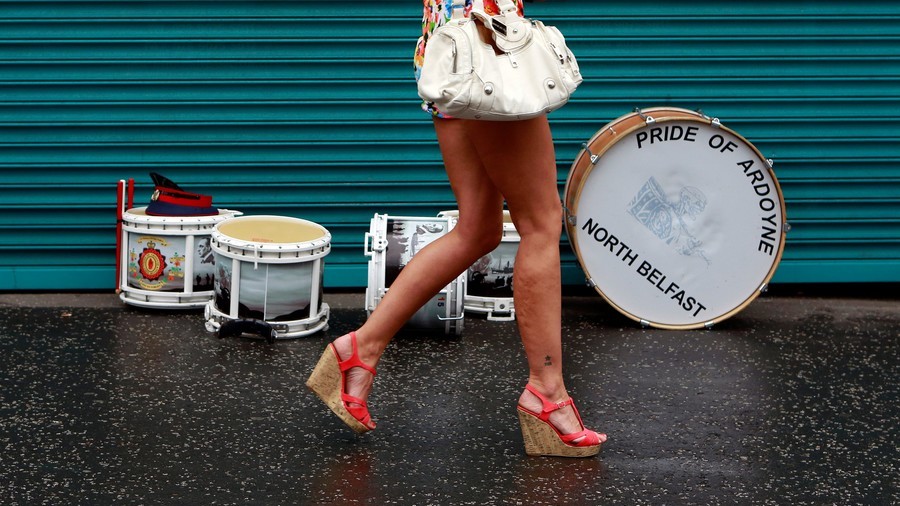 YouTube has removed a tranche of online accounts that shared loyalist band parades because they were deemed to be promoting terrorist organizations.
Around 10 Youtubers, some with years of footage documenting Northern Ireland's Ulster loyalist traditions, have had their pages terminated for breaking the Google-owned company's policy. The action has prompted criticism from unionists, and comes after Youtube confirmed the removal of more than 8 million videos in the final quarter of 2017.
One aggrieved man spent 11 years documenting the Ulster parades. However, after amassing a significant following online all the footage is now lost, he told a Belfast newspaper.
"I started going out to parades every weekend, it grew and grew and I would try and capture about 90 parades. There's nothing controversial on there, it's just bands marching down the street," he said. "It certainly looks like we've been targeted, in that all the accounts were deleted at once."
In a statement to RT.com, Google said "many forms of cultural expression are allowed on YouTube, however we do not allow content that promotes proscribed terror organisations."
It's understood that content included parades by the proscribed terrorist group the Red Hand Defenders (RHD). The group formed in 1998 and killed a Portadown policeman in a bomb attack that same year. One month later they murdered a Catholic man in Belfast. In 1999, the group murdered human rights lawyer Rosemary Nelson in a car bomb attack.
The news did not go down well with Ulster Unionist Party politician Jenny Palmer said she is "deeply concerned" by the removal of the band videos.
"Firstly, I am concerned by the seemingly random and sudden nature of these removals. Some of these channels have been active on YouTube for several years," she said in a statement.
"Secondly, I am concerned by the lopsided nature of the removals of materials." She expressed her belief that the unionist community, typically loyal to the British monarchy, had been unfairly singled out.
YouTube has previously come in for criticism from people claiming it operates a inconsistent removal policy. Last September, the video-sharing giant was accused of censorship for removing official images of coalition strikes against Islamic State. In the immediate aftermath of the Las Vegas shooting, the company was also slammed for allowing content, labelling the tragedy as a hoax, to rise to the top of search options. The company has previously admitted shutting down conservative channels by mistake.
Think your friends would be interested? Share this story!