Trump's decision to hold direct talks with Kim 'courageous & mature' – Putin
Published time: 6 Jun, 2018 12:45
Edited time: 6 Jun, 2018 13:07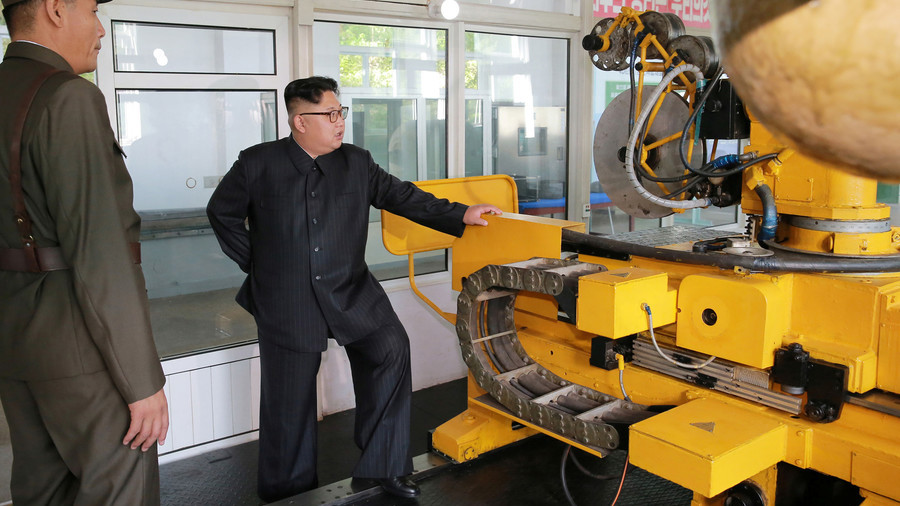 Vladimir Putin admitted that North Korea's unprecedented steps towards denuclearization came as a surprise to him. He also hailed Donald Trump's decision to meet Kim Jong-un in Singapore next week as "courageous and mature."
The Russian head of state shared his thoughts on the situation on the Korean peninsula in an exclusive interview with the China Media Group.
"We see that the North Korean leadership took unprecedented steps towards easing tensions [on the peninsula] which were, to tell the truth, unexpected for me," Putin admitted.
He noted that Pyongyang had announced the termination of its nuclear and missile tests and dismantled one of its major nuclear test sites (Punggye-ri). "These are, certainly, practical steps toward denuclearization, which is our common aim," Putin said.
The Russian president said Pyongyang's demands for security guarantees are quite logical. "How else? After tragic events in Libya or Iraq, they, the North Koreans, see the picture [of these events] right in front of them," Putin stated.
The US invaded Iraq in 2003, claiming that Baghdad possessed weapons of mass destruction. No such weapons were ever found. Less than a decade later, in 2011, the US and its NATO allies backed an armed rebellion that overthrew and killed Libyan leader Muammar Gaddafi and plunged the state into chaos.
"Therefore, it goes without saying that they will demand guarantees," Putin concluded. He expressed hope that the meeting will have a positive outcome. The Russian leader hailed Trump's decision to hold direct talks with Kim as "very courageous and mature."
READ MORE: Bolton wants all of North Korea's nukes shipped to US in exchange for 'security assurances'
Moscow will contribute in "any way we can" to make sure that the upcoming meeting between Trump and Kim, scheduled to take place in Singapore June 12, is productive, Putin promised. However, the president noted with regret that the US and South Korea had continued their military drills and maneuvers, which "don't contribute to easing tensions" on the peninsula.
Think your friends would be interested? Share this story!