Bolton wants all of North Korea's nukes shipped to US in exchange for 'security assurances'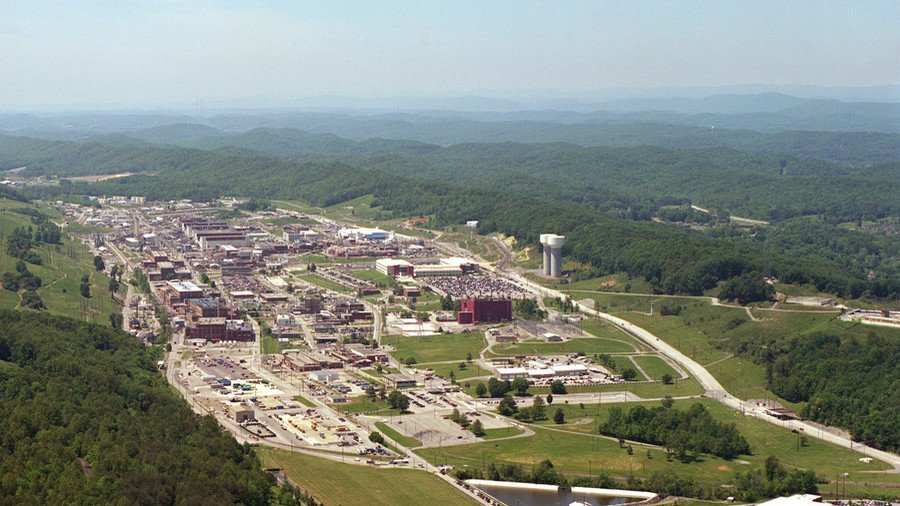 President Donald Trump's national security adviser wants North Korea to ship all of its nuclear weapons to a US lab in Tennessee, to make sure Kim Jong-un follows through on his promise to dismantle the program.
North Korea's nuclear weapons should be dismantled and sent to the Oak Ridge National Laboratory in Tennessee if Kim wants to see a relaxation of sanctions, John Bolton said during an interview on ABC's 'This Week' on Sunday.
"I think the implementation of this decision means getting rid of all the nuclear weapons, dismantling them, taking them to Oak Ridge", said Bolton. "It means getting rid of the uranium enrichment and plutonium processing capabilities. It means addressing the ballistic missile issue. A lot of things like that."
Korean state media has said the country will openly dismantle its nuclear test site around May 23-25, with journalists from both Pyongyang and the US invited to cover the event. Bolton didn't specify whether he expects the nuclear weapons to eventually be stored at Oak Ridge National Laboratory - where the US Department of Energy operates a research lab and a nuclear weapons complex - or the nearby Y-12 National Security Complex, normally tasked with nuclear weapons production.
The Y-12 facility is where equipment and documents from Libya's nuclear program were stored after Colonel Muammar Gaddafi made the decision to abandon a nuclear weapons push in 2003. He was overthrown and killed in 2011 by NATO-backed rebels.
With less than a month left before the hugely-anticipated talks between Trump and the North Korean leader in Singapore, US Secretary of State Mike Pompeo implied on Sunday that Washington will have to assure North Korea it won't seek to undermine Kim Jong-un.
Pompeo told 'Fox News Sunday' that any deal paving the way for a nuclear-free Korean peninsula will have to include certain US safeguards reassuring Kim he won't become a target of yet another regime change attempt.
"We will have to provide security assurances to be sure. This has been the trade-off that has been pending for 25 years," Pompeo said, without specifying any instruments such assurances would be ironclad.
Just last week, Trump pulled the US out of the 2015 UN-backed nuclear deal with Iran, also signed by China, Russia, the UK, France and Germany. The JCPOA provided Iran relief from UN-imposed sanctions in return for curbing its uranium enrichment program and granting access to inspectors from the International Atomic Energy Agency (IAEA). Despite the IAEA certifying that Iran was fully complying with the terms of the agreement, the Trump administration unilaterally withdrew from what he termed the "worst deal ever."
The US has since reimposed a slew of sanctions on Tehran and threatened its European allies, as well as any other countries seeking to continue doing business with Iran. While Paris, London, Berlin, Moscow and Beijing have raised questions about US credibility in any international deals going forward, neither Seoul nor Pyongyang appear very concerned as the two Koreas seek closer ties independent of the US.
Think your friends would be interested? Share this story!
You can share this story on social media: