North Korea to publicly close nuclear test site on May 23-25, invites journalists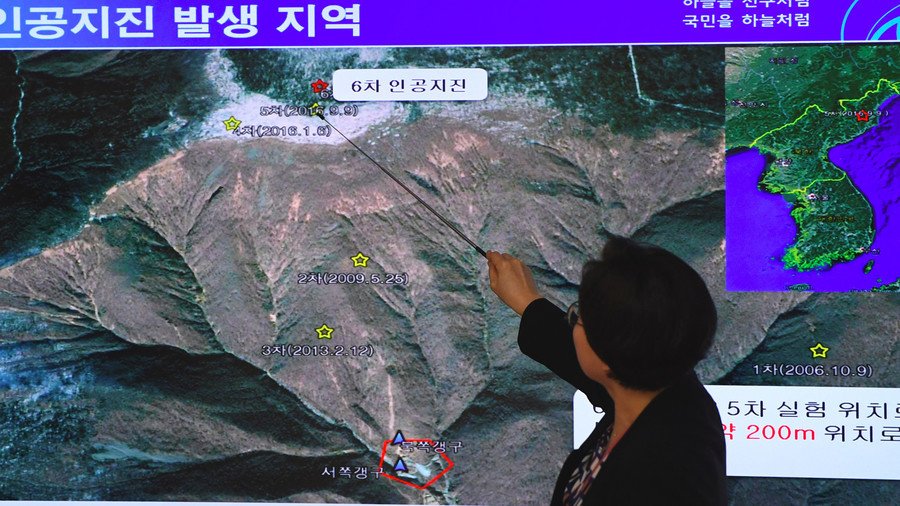 North Korea will openly dismantle its nuclear test site around May 23-25, state media said. Pyongyang has invited foreign journalists, including those from the US, to cover the event.
The dismantling will involve collapsing all tunnels with explosions and blocking their entrances. All observation facilities, research buildings, and security posts will be removed, KCNA reported.
Notably, journalists from other nations, including China, Russia, South Korea, the UK and the US, will be invited to cover the event.
The news follows North Korean leader Kim Jong-un's historic meeting with South Korean President Moon Jae-in earlier this month, which saw the two agree on progress towards a denuclearized peninsula. It also comes one month before Kim is due to meet with US President Donald Trump in Singapore.
A recently released study said North Korea's largest underground nuclear test under Mt. Mantap has actually moved the mountain. Based on the data, scientists have revealed that Mt. Mantap shrank by 0.5 meters (about 20 inches) and expanded by nearly 3.5 meters (11 feet). The study was conducted by analyzing regional and global seismic recordings, as well as before-and-after radar measurements of the mountain's surface using imaging satellites.
If you like this story, share it with a friend!
You can share this story on social media: