VIDEO of Israeli rocket hitting Syrian SA-22 aerial defense system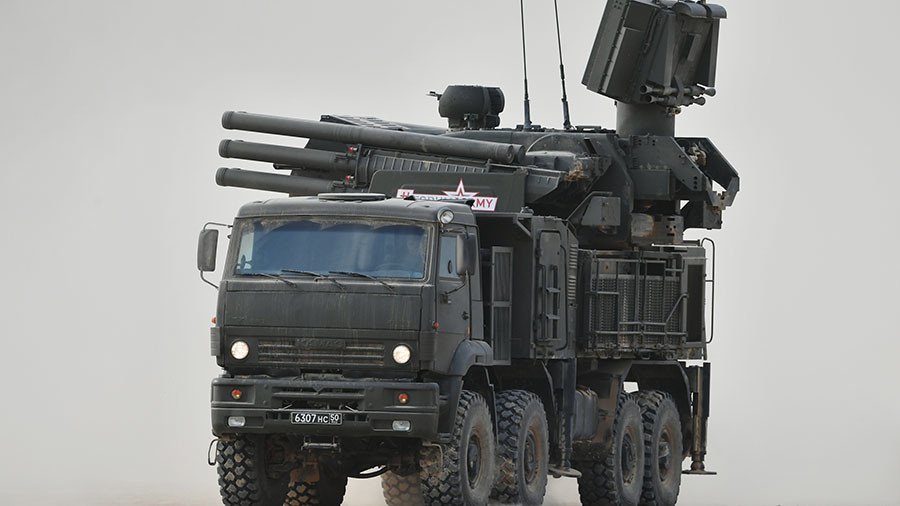 Israel's military has released a video showing a strike on an SA-22 aerial interception system. The battery was hit to prevent it from firing at Israeli jets amid a large-scale attack on alleged Iranian military sites in Syria.
Less than a day after Thursday's strikes, Israel Defense Forces (IDF) released a video apparently filmed from a camera on a rocket. It is seen approaching the SA22 weapon system from the air before the rocket appears to hit a target.
Israel launched a barrage of rockets and sent an armada of 28 jets to Syria to strike Iranian targets on Thursday. Tel Aviv claims the overnight operation, one of the largest in years, came in retaliation to an earlier Iranian Quds Forces attack against IDF positions on the Golan Heights.
READ MORE: 'Iran has no reason to strike Golan': Analysts dispute Israel's 'political' claim of missile attack
Tehran condemned the attack, with Iran's Foreign Ministry spokesman Bahram Qassemi saying that terrorists only benefit from it. He called it a "blatant violation of Syria's sovereignty."
Think your friends would be interested? Share this story!
You can share this story on social media: