Saudi Arabia threatens to build own nukes if Iran does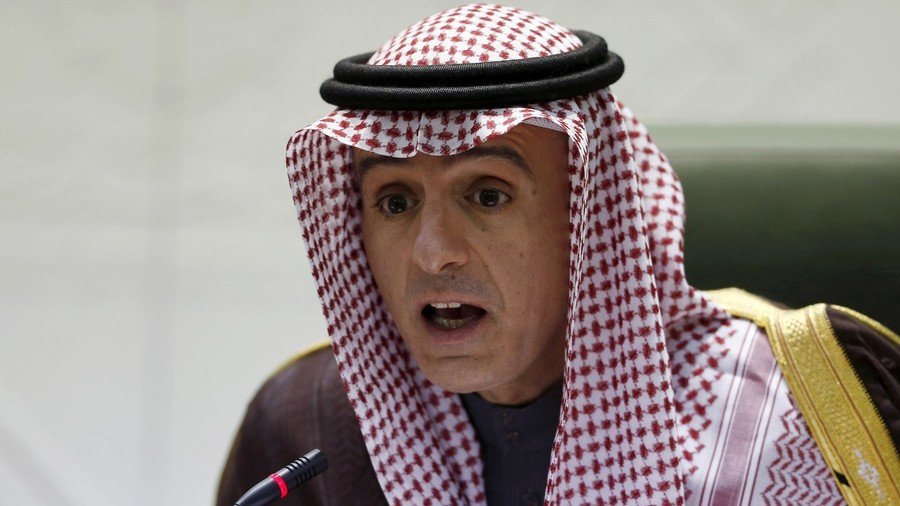 US ally Saudi Arabia has reiterated that it will build a nuclear bomb if its regional enemy Iran ramps up development of a weapons program. The country welcomed Washington ditching the nuclear deal with Tehran.
"We have made it very clear that if Iran acquires a nuclear capability we will do everything we can to do the same," Saudi Arabia's Foreign Minister Adel al-Jubeir said.
"I believe that if Iran restarts its nuclear weapons program, beyond what it has right now, that should trigger the snapback provisions and cause all the other P5 countries to abandon the deal and re-impose sanctions on Iran."
On Tuesday, US President Donald Trump decided to stop upholding his end of the Iran nuclear deal, an agreement that lifted sanctions on Iran in exchange for Tehran's nuclear cooperation. The International Atomic Energy Agency, an international watchdog monitoring nuclear developments, had stated that Iran has been keeping its side of the bargain and complying with the 2015 Joint Comprehensive Plan of Action.
Speaking to CNN, the high ranking Saudi official doubled down on a threat made by Crown Prince Mohammed bin Salman earlier this year. The country is currently building a nuclear power program for energy purposes, although al-Jubeir indicated that it could be expanded to include an arsenal of weapons.
"We support and welcome the withdrawal of the United States from Iran nuclear deal, support the decision to reinstating economic sanctions on Iran, and continue to work with our partners to address the dangers," he said.
Tensions in the Gulf are already high. In March, Saudi Arabia's Crown Prince Mohammed bin Salman branded Iran's Supreme Leader Ayatollah Ali Khamenei as the "new Hitler."
READ MORE: 'If Iran makes nuclear bomb, so will we' – Saudi Arabia's next leader
Last November, Israeli Minister Yuval Steinitz revealed that fears over Iran had led to a softening of relations between his nation and Saudi Arabia. The countries currently have no official diplomatic links following the Arab-Israeli conflict in 1967.
Both have spoken out against the 2015 nuclear deal, and, prior to the US decision, Israeli Prime Minister Benjamin Netanyahu delivered a televised presentation claiming Iran had secretly hidden "incriminating" files on developing nuclear weapons.
If you like this story, share it with a friend!
You can share this story on social media: