Netanyahu's Power Point: Iran presentation's greatest hits (PHOTOS)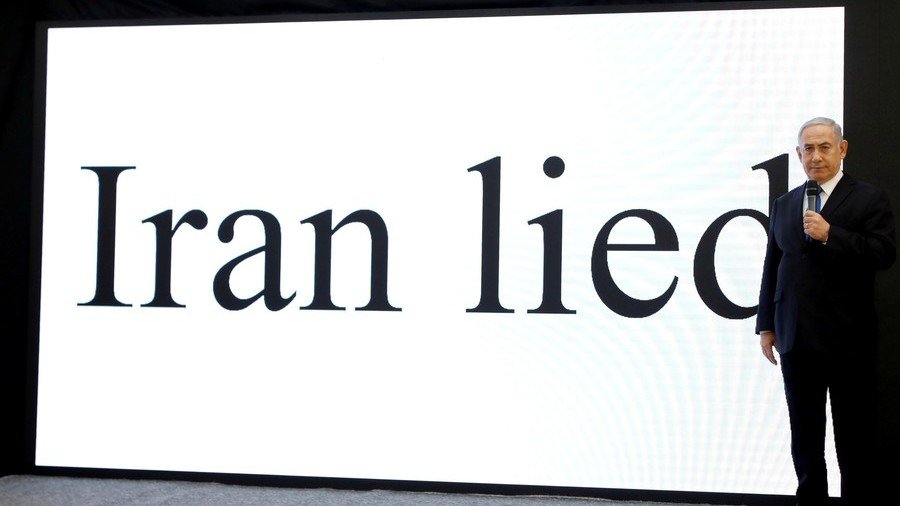 Israeli Prime Minister Benjamin Netanyahu put on a major show to argue that the 2015 Iran nuclear deal was "based on lies." Files snatched by his spies say Iran was building five "Hiroshima" bombs to mount on ballistic missiles.
In a well-rehearsed televised address, which was delivered in English and accompanied by a series of presentation slides, Netanyahu claimed that "after signing the nuclear deal in 2015 Iran intensified its efforts to hide its secret nuclear files."
The super-secret document stash was moved to "a highly secret location" in Tehran's Shorabad district last year.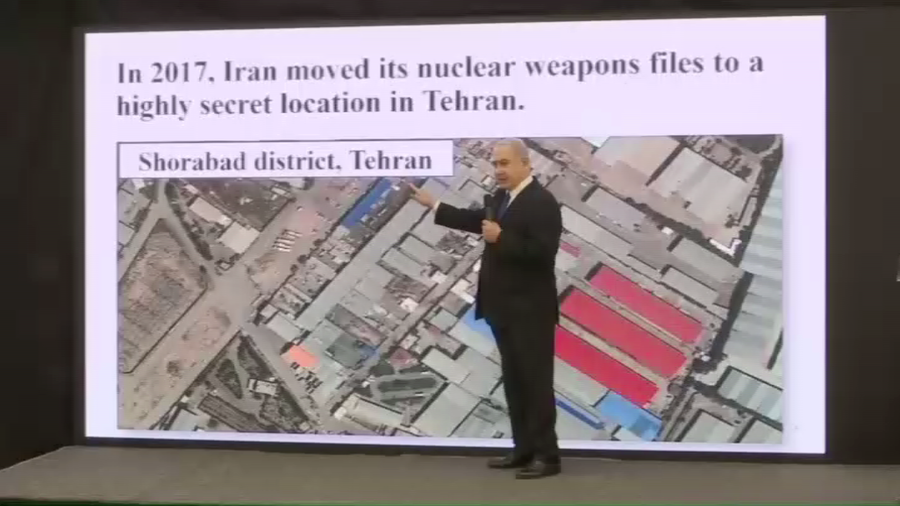 The plot thickens. The facility was made to look like a "dilapidated warehouse" from the outside, but contained "massive safes" with top secret data, until Israeli agents obtained a large amount of those files "in a great intelligence achievement" a few weeks ago, the PM said.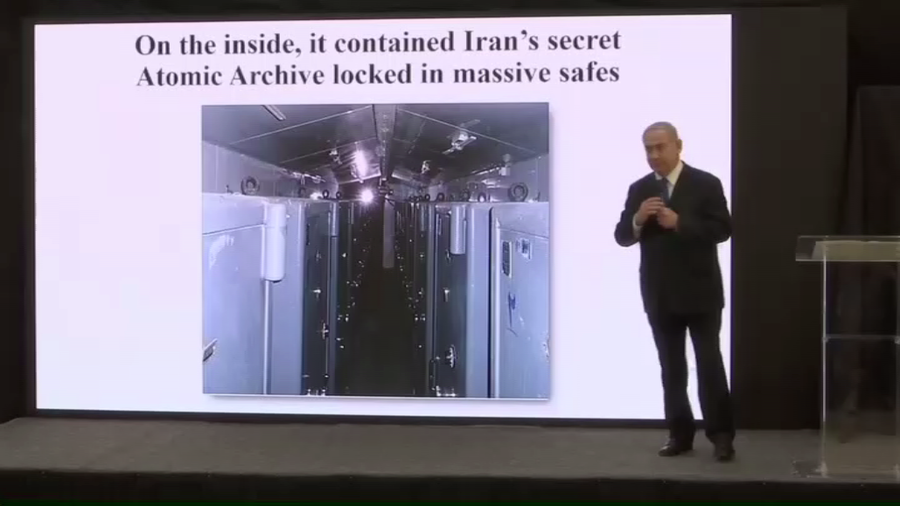 According to Netanyahu, Israeli intelligence has snatched "half a ton" of Iranian nuclear know-how, which amounts to 55,000 pages and another 55,000 files on 183 CDs of "incriminating documents, charts, presentations, blueprints, photos and videos."
With a flourish, he revealed shelves with numerous files and CDs to the journalists, specifying that those were just copies of the original Iranian materials.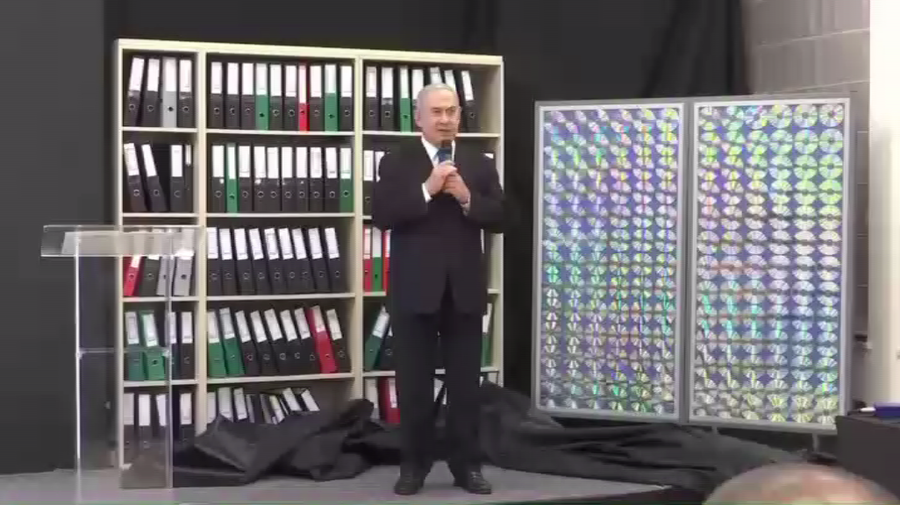 The files provided evidence that Tehran was working on "a comprehensive program to design, build and test nuclear weapons" between 1999 and 2003, entitled Project Amad, Netanyahu claimed.
Iran planned to produce five warheads with a ten-kiloton TNT yield for integration on missiles, he said, adding that was "like five Hiroshima bombs to be put on ballistic missiles."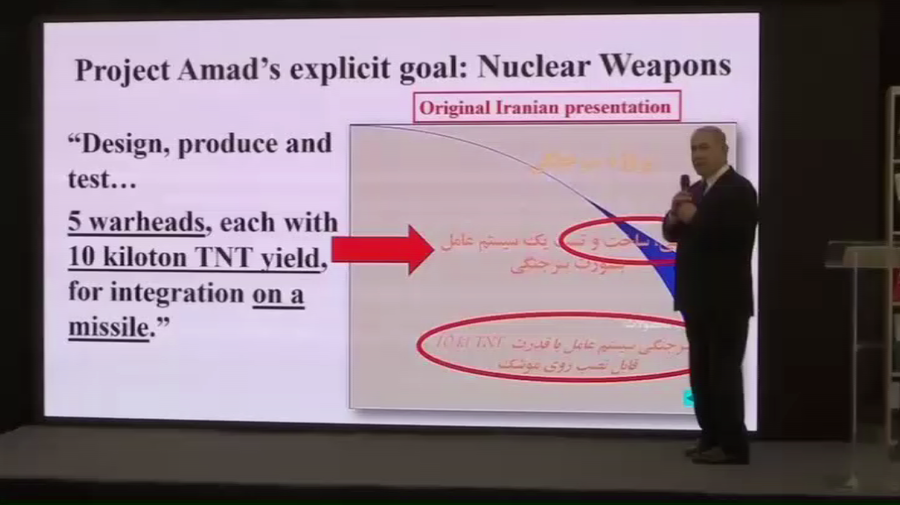 The project has the five key elements of a nuclear weapons program, which includes designing nuclear weapons, developing nuclear cores, building nuclear implosion systems, preparing nuclear tests and integrating warheads on missiles, according to Netanyahu.
"Iran is secretly storing the Project Amad material to use in a time of its choice to develop nuclear weapons," the PM warned.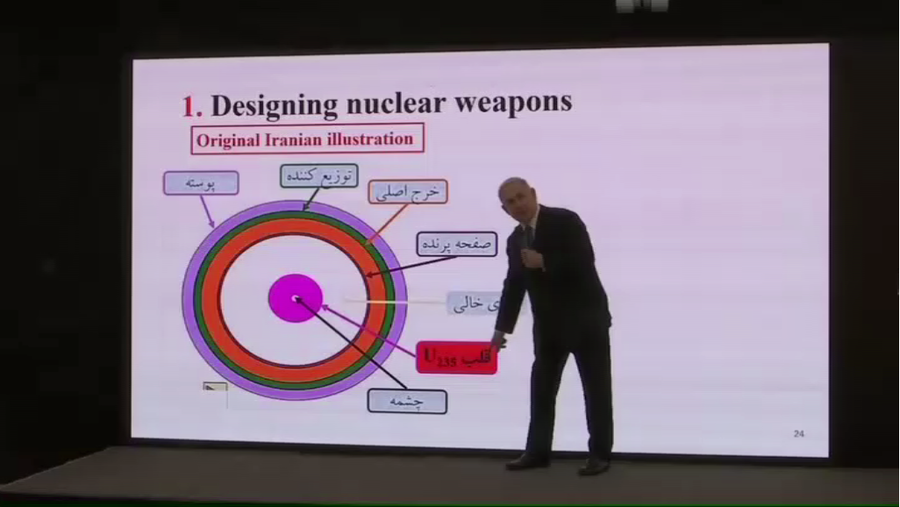 "Iran is brazenly lying when it says it never had a nuclear weapons program," Netanyahu said. Tehran "continued to preserve and expand its nuclear weapons know-how" after the 2015 accord, as demonstrated by the documents Israeli spies obtained from the secret archive.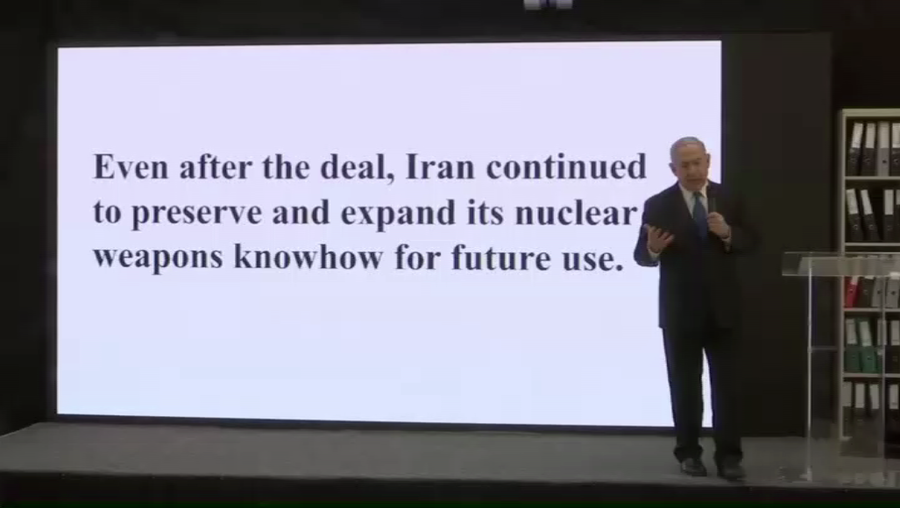 "Iran was to come clean to the IAEA, but it denied the existence of a coordinated military nuclear program," Netanyahu said, referring to the International Atomic Energy Agency.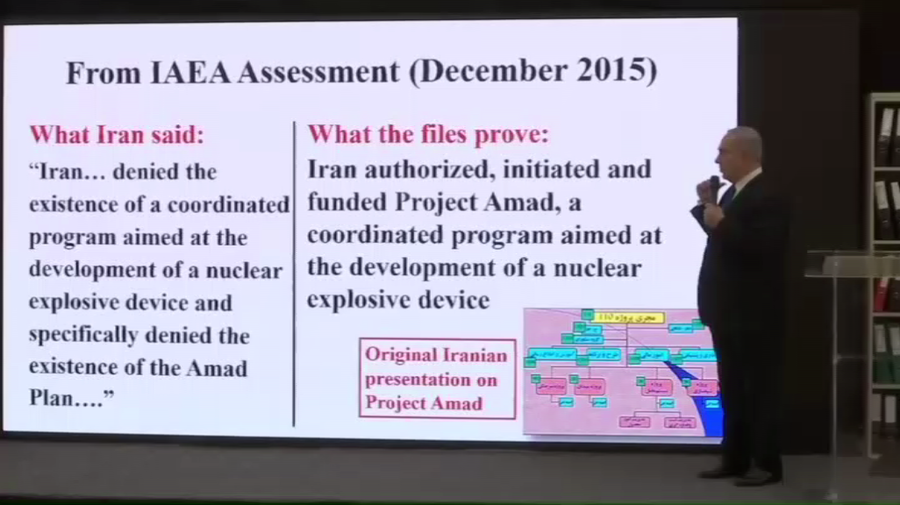 The pinnacle of the presentation was the Israeli PM's claim that the 2015 nuclear deal – also known as the Joint Comprehensive Plan of Action (JCPOA) and signed by Iran and six world powers – was "based on lies."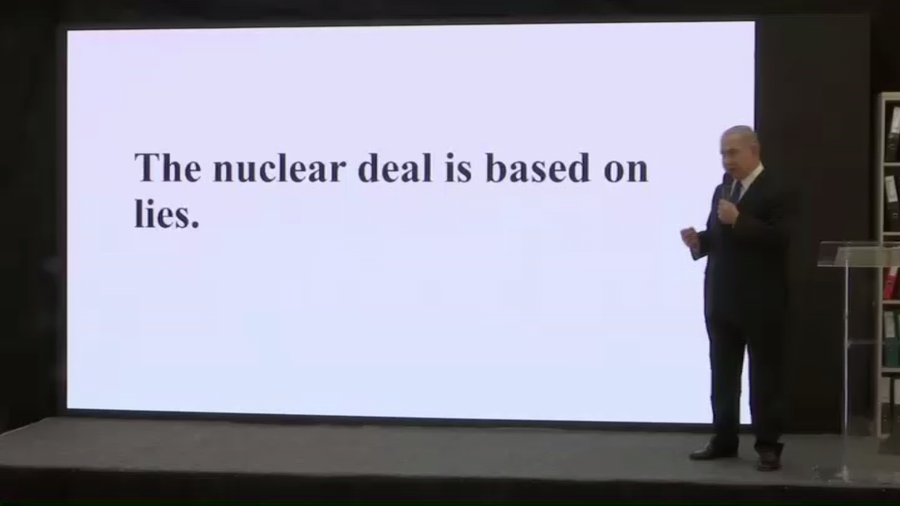 "We've shared this material with the US. And the US can vouch for its authenticity," Netanyahu said, without explaining how that might be the case.
The Israeli PM has also spoken with Russian President Vladimir Putin, and intends to send experts to Germany and France to brief their officials on the data, Netanyahu's office said in a statement on Monday.
US President Donald announced in October last year that Iran was not complying with the nuclear deal, and is expected to officially announce the re-imposition of US sanctions on May 12. Russia, China and the three European powers that signed the deal have disagreed with that assessment, however.
Like this story? Share it with a friend!
You can share this story on social media: