'If Iran makes nuclear bomb, so will we' – Saudi Arabia's next leader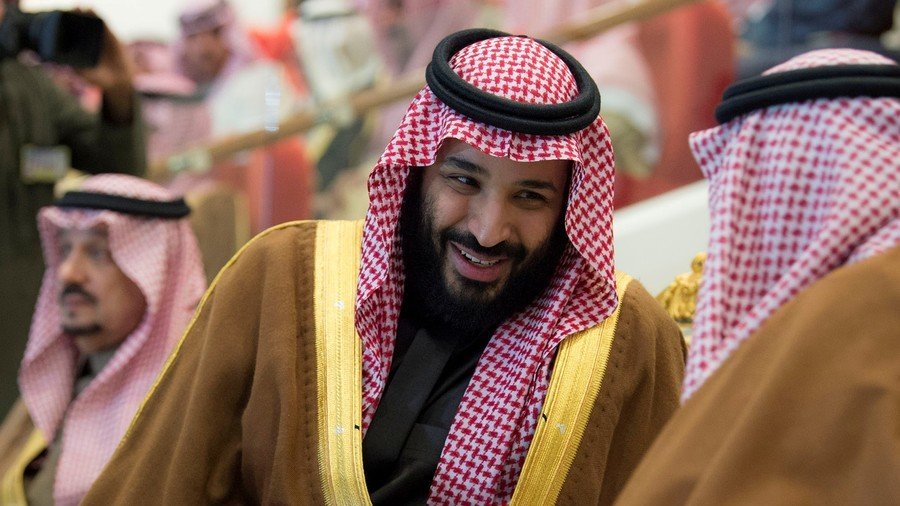 Saudi Arabia will enter the nuclear arms race if Iran is ever successful in developing a weapon of mass destruction, according to Crown Prince Mohammed bin Salman. He also branded Iran's supreme leader the "new Hitler."
The next leader of Saudi Arabia made the comment in an interview set to air on CBS 60 Minutes this weekend. The two countries have continuously clashed over religious teachings, as well as Saudi Arabia's close ties to the US government.
READ MORE: Iran nuclear deal collapse could spell grave consequences for the Korean peninsula – Lavrov
Asked about Saudi Arabia's view of nuclear armaments, the prince declared that the country will seek to develop such weaponry only if it comes under threat from Iran. "Saudi Arabia does not want to acquire any nuclear bomb. But without a doubt if Iran developed a nuclear bomb we will follow suit as soon as possible," he said.
Iran is currently adhering to regular assessment under the 2015 UN Security Council Joint Comprehensive Plan of Action, which restricts the nation's nuclear activities and limits the enrichment of uranium. However, the deal has threatened to unravel under the current US administration.
In a preview of the interview, the 32-year-old Saudi royal described the Supreme Leader of Iran Ayatollah Ali Khamenei as "the new Hitler" because "he wants to expand."
"He wants to create his own project in the Middle East… very much like Hitler, who wanted to expand at the time. Many countries around the world and in Europe did not realize how dangerous Hitler was until what happened, happened. I don't want to see the same events happening in the Middle East."
The crown prince added: "Iran is not a rival to Saudi Arabia, it's army is not among the top five armies in the Muslim world. The Saudi economy is larger than the Iranian economy. Iran is far from being equal to Saudi Arabia."
READ MORE: Saudi Arabia will 'return to moderate, open Islam' – Crown Prince
The prince's comments come in the same week that Saudi Arabia approved a nuclear power program for energy purposes.
You can share this story on social media: