War between Saudi Arabia and Iran may happen in just 10-15yrs – Crown Prince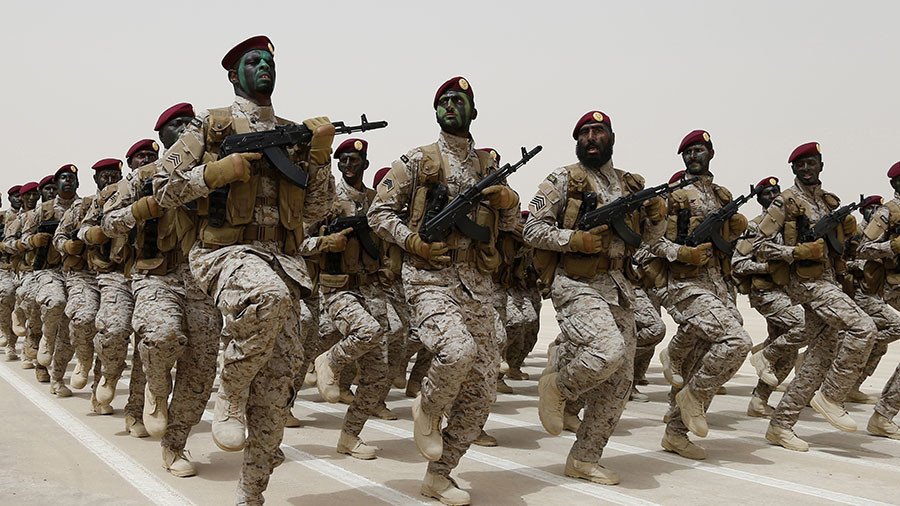 De-facto Saudi leader Crown Prince Bin Salman has warned that Riyadh may go to war with regional nemesis Iran in the next 10-15 years if the international community fails to apply more sanctions pressure on Tehran.
Mohammed bin Salman (commonly referred to as MBS) is on a historic visit – the first in nearly 75 years – to Saudi Arabia's closest ally, the US. In an interview with The Wall Street Journal this week, he called for restrictions that would "create more pressure" on Tehran.
"If we don't succeed in what we are trying to do [imposing sanctions on Iran], we will likely have war with Iran in 10-15 years," MBS, who has become the true power behind his aging father, King Salman, said.
Tehran and Riyadh have clashed over various issues in recent years. The Syrian crisis – especially the future of Syria's government under President Bashar Assad – remains one of the major stumbling blocks.
The trip to the US of the prince's entourage and meeting with Donald Trump only added fuel to the fire amid already strained relations. Iran sees the whole tour as a cynical exercise in self-promotion ahead of Bin Salman's assumed ascension to the Saudi throne.
Prior to his coast-to-coast US trip, in which he rubbed shoulders with top politicians and Silicon Valley executives, the 32-year-old Saudi prince said that his country would enter the nuclear arms race if Iran is ever successful in developing a weapon of mass destruction. He also called Iran's supreme leader the "new Hitler."
The Iranian Foreign Ministry described MBS as "delusional" and "naïve," following his allegations that Iran is hosting Al-Qaeda leaders.
READ MORE: Iranian FM blasts Bin Salman for war crimes in Yemen, Saudi role in 9/11 attacks
The oil-rich kingdom and the US – under President Trump - have repeatedly slammed the landmark 2015 Iranian nuclear deal. Trump seems to be advancing a plan to confront Saudi Arabia's number 1enemy in the region. According to Vladimir Sazhin, a senior research associate at the Institute of Oriental Studies of the Russian Academy of Sciences, by withdrawing from the Iranian nuclear agreement, "the US would become a pariah," since the international community largely approves of the deal and confirms that Tehran is sticking to its obligations.
Like this story? Share it with a friend!
You can share this story on social media: