Cargo hold 'screaming' prompted pilots to abort Miami flight (AUDIO)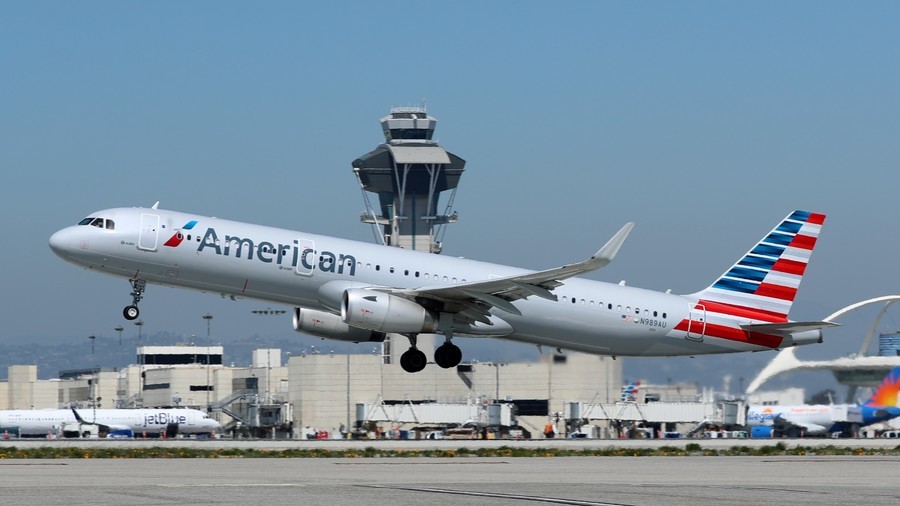 A mysterious noise coming from the cargo hold of an American Airlines aircraft forced a flight to Miami to be diverted, after pilots feared a person had somehow become trapped inside the moving plane.
The Boeing passenger jet set off from Trinidad's Piarco International Airport early on Tuesday morning. But 10 minutes after take-off local air traffic control received a message from the pilot of Flight 2282, who informed them that a person might be "stuck in our cargo hold."
READ MORE: Man tries to force his way onto plane, injures 3 ground staff (VIDEO)
According to the Trinidad Express, mysterious noises resembling a person screaming sparked the plane's swift turnaround.
Audio of the captain's conversation with airport authorities has since emerged online. It reveals how the pilot asked for permission to fly the plane at a lower altitude as it returned to Trinidad as there was fears that a person could have somehow become hemmed into the luggage compartment.
American Airlines confirmed to RT.com the flight diversion was due to a noise problem heard onboard the plane. However, the source of the sounds appear to have been caused by a mechanical problem rather than a hapless stowaway.
READ MORE: Chinese passenger plane diverts due to huge hole in engine (PHOTOS)
"It was determined to be a mechanical/noise issue. The issue was quickly fixed, and the flight re-departed," the airline said in an email.