Lavrov to visit N. Korea on May 31, says denuclearization should have security guarantees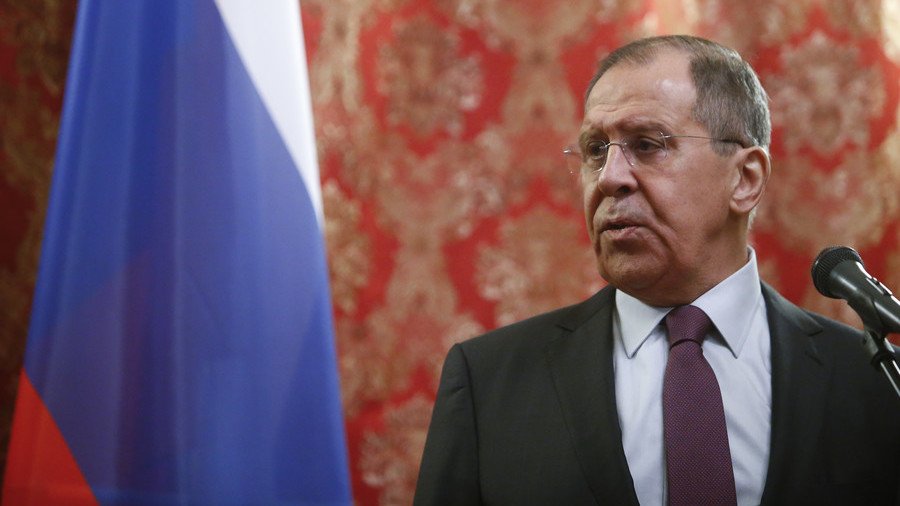 Russian Foreign Minister Sergey Lavrov will visit North Korea on May 31 to discuss the situation on the peninsula. It follows Pyongyang's landmark demolition of its nuclear test site last week.
The Russian top official will meet his North Korean counterpart to discuss bilateral relations and pressing international issues, the Russian Foreign Ministry said in a statement.
Speaking at the Primakov Readings international think tank summit in Moscow on Wednesday, Lavrov said that multilateral talks on the North Korean issue will help settle the crisis in the region. According to the foreign minister, denuclearization of the Korean Peninsula should be accompanied "by mechanisms to ensure peace and stability throughout Northeast Asia."
READ MORE: There and back again: RT's journey to N. Korean nuclear test site demolition (VIDEO)
In April, North Korean Foreign Minister Ri Yong-ho visited Moscow, where he held talks with Lavrov. The Russian foreign minister confirmed at the time that he accepted an invitation from Ri to visit Pyongyang.
Earlier in May, North Korea conducted the demolition of tunnels leading to its nuclear test site at Punggye-ri. Aimed to demonstrate Pyongyang's commitment to denuclearization, the move followed a landmark summit between Kim Jong-un and South Korean President Moon Jae-in, held in the demilitarized zone in April.
However, just hours after the North provided on its promise to demolish the location, US President Donald Trump canceled the much-anticipated meeting with Kim Jong-un, citing "tremendous anger and open hostility" from the North Korean government.
The US, which has made a number of U-turns in dealing with the issue of North Korea, later said the meeting is not completely off the table. Just one day after scrapping the summit, Trump confirmed that the vice leader of North Korea, Kim Yong-chol, was on his way to the US for talks to arrange the upcoming meeting between Trump and Kim.
Russian President Vladimir Putin expressed regret that Trump canceled the summit with Kim despite the North Korean leader doing "everything he previously promised.""He [Kim] even blew up the tunnels and mines at the [Punggye-ri nuclear] test site – and after that, we learned of the cancellation of the meeting by the US," the president said.
In mid-May, high-level talks between Seoul and Pyongyang were abruptly canceled by the North in response to the annual joint drills held by South Korea and the US. The North stated that the military exercises are merely a provocation and practice for an invasion amid warming inter-Korean ties.
Think your friends would be interested? Share this story!
You can share this story on social media: