Watch North Korea destroy Punggye-ri nuclear testing site (VIDEO)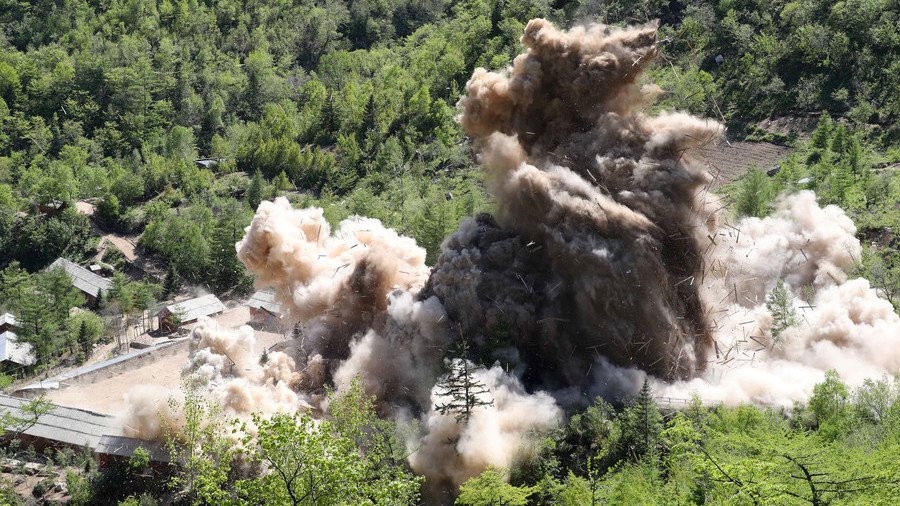 The first video of the demolition of North Korea's nuclear testing site at Punggye-ri shows tunnels in the mountainside being buried in rubble. The site was destroyed ahead of a planned summit in Singapore, now canceled by the US.
The three operational tunnels at the site were demolished along with the accompanying structures, according to the RT correspondent Igor Zhdanov, invited to witness the event.
North Korea had conducted six nuclear tests at the site. The demolition was meant to demonstrate Pyongyang's commitment to denuclearization after the April summit between Kim Jong-un and South Korean President Moon Jae-in in the demilitarized zone separating the divided peninsula.
Just hours after the demolition, US President Donald Trump canceled the summit with Kim, scheduled for June 12 in Singapore, citing the "tremendous anger and open hostility" in a recent statement by North Korean diplomats.
You can share this story on social media: