Advantage, naked hippy squatter! German guru takes over tennis ace Becker's Mallorca pad (VIDEO)
Published time: 28 May, 2018 14:54
Edited time: 3 Aug, 2018 11:39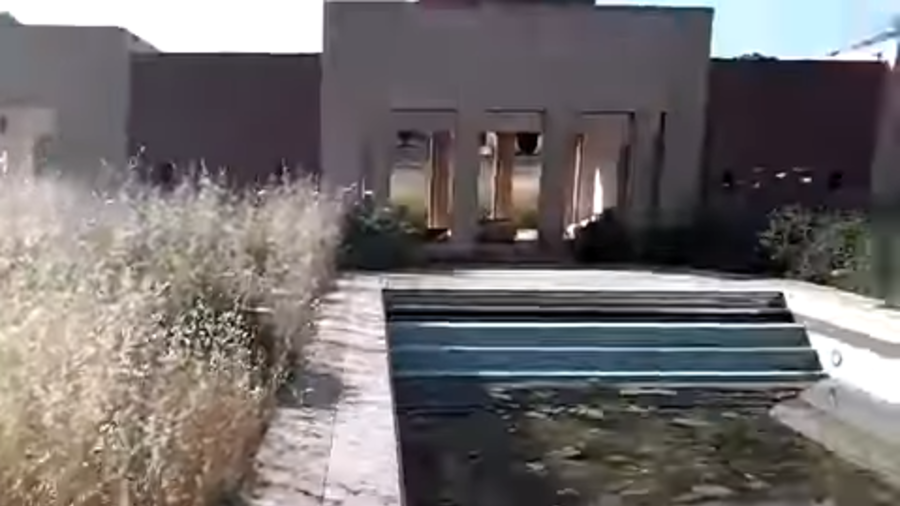 A German naked hippy squatter has taken up residence in a $17million villa in Mallorca – and the lifestyle guru has been making quite a racket since learning the home was once owned by tennis legend Boris Becker.
READ MORE: Uproar follows German politician's racial slur against Boris Becker's son
The villa in north-east Mallorca was abandoned by the former Wimbledon champion following his bankruptcy last year. The property had fallen into disrepair before George 'Bauchi' Berres, the 44-year-old founder of the 'Intergalactic Relief and Rescue Command,' a group that revives abandoned properties, moved in and set about cutting back weeds and picking up rubbish. He has since shared several videos of him walking the dry scrub grounds of the estate and showing off the rooms in the house.
"You could just open the gates, we did not have to break in," Berres told the island's German language newspaper, Mallorca Zeitung. "It was not until the media representatives showed up and asked me what Boris Becker thought, that I realized [he had owned it]," he added.
Speaking to the German media, Berres, who is sometimes pictured naked, said he and his friends will stay at the property until the police ask them to leave – although, ultimately, he would like to see the plush pad become a meeting place for people pursuing a respectful, peaceful coexistence. "We want to grow vegetables, we could offer seminars, renewable energy or cooking classes, or whatever else could interest people," he said.
In a statement posted to Twitter, Becker denied owning the estate. He is believed to have bought the home in 1997. Two years later, the tennis star hit a double fault when he was found to not have the correct planning permission and was forced to destroy his outbuildings. The home was put on the market in 2007 but the sale was subsequently halted. Last June, he was forced to abandon the property after being declared bankrupt over a $4million debt.
READ MORE: Eerie footage unveils secrets of Soviet-era train graveyard (VIDEO)
Becker called his bankruptcy "a big misunderstanding" in an interview with the The Times in November last year. "It's a bit like if you go to a restaurant and order a chicken sandwich and a cola and the bill is £10,000," he said, adding that the disagreement relates to interest on a loan. "I'd like to go over the bill with the restaurant owner and that chance hasn't been given to me. That's why I call this a big misunderstanding. I'm not running away. I live in the middle of London. I'm not hiding."
Think your friends would be interested? Share this story!