Uproar follows German politician's racial slur against Boris Becker's son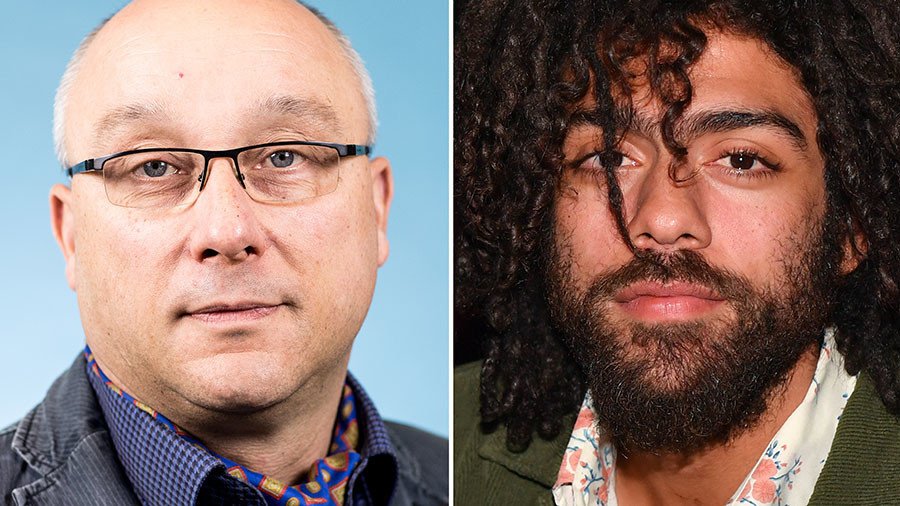 A lawmaker from the far-right Alternative for Germany (AfD) party became the target of a social media onslaught over a racial tweet which described tennis legend Boris Becker's son as "half-n****r."
Twenty-three-year-old artist and DJ Noah Becker, who is mixed-race, had commented in a recent interview with Emotion magazine that he had been attacked in Germany because of the color of his skin, adding that Berlin is a "white city compared to London or Paris."
Becker's remarks then came under fire from Jens Maier, who had worked as a judge before becoming a member of the Bundestag. According to Bild, the lawmaker tweeted on Tuesday: "The little half-n****r just seems to have been paid too little attention, otherwise his behavior cannot be explained." The tweet was later removed.
On Wednesday, the AfD politician got in touch with a Bild journalist via Twitter, claiming that "an employee" had written and posted the message, and that it was "deleted immediately once it became known." Maier did not name the employee and what consequences the person could face.
AfD chairman Alexander Gauland has, meanwhile, slammed Maier's comment. "That's not my style," he said, according to Berliner Morgenpost.
Bild also reported that the Becker family's lawyer has been instructed to take legal action against Maier. "I am now assigned to immediately take the necessary criminal and civil action against Mr. Jens Maier over this clearly racist Twitter message," the lawyer said.
The social media community has given Maier a tongue-lashing for the tweet, with prominent German actor Til Schweiger calling the AfD politician a "disgusting scumbag" on Facebook. Schweiger's post generated hundreds of comments, most of them critical of Maier.
"It's unbelievable that people like Jens Maier are allowed to voice such disgusting statements in our country. Pooh! Freedom of speech? Yes! But this is against our constitution and also incompatible with the profession of the judge," SvenBerni Schi wrote on FB.
"Mr. Maier ... a judge and member of the Bundestag who represents the constitution of this country. Imagine a citizen with a migrant background sitting in front of this 'Judge Maier' waiting for a verdict…," Hakan Adigüzel remarked.
"Jens Maier should rather look at his behavior before looking at that of others," Susi Tho noted.
"Jens Maier, this 'little half-negro' is in every respect bigger than you. I am ashamed for our government that such a feudish AfD member can pollute the Bundestag," Christel Kämper wrote.
The AfD has already been in hot water after another Bundestag member, Beatrix von Storch, tweeted about "barbaric, gang-raping Muslim hordes of men" on New Year's eve.
Von Storch's account was suspended by Twitter for 12 hours over the "Islamophobic tweet." Storch, the deputy leader of AfD, faces a police investigation for hate speech, German media report.
You can share this story on social media: