'Bitcoin fraud' suspect rejects deal with US, wants to be tried in Russia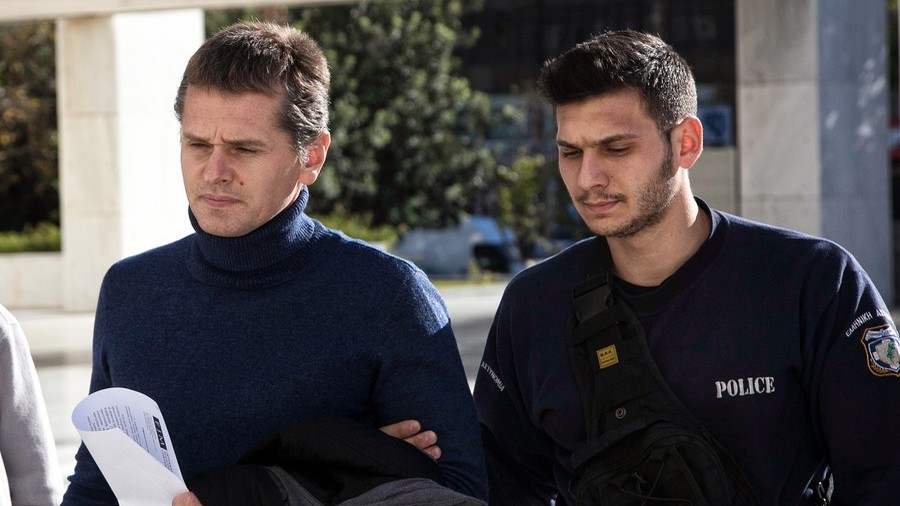 Aleksandr Vinnik, the Russian cryptocurrency entrepreneur held in Greece on US charges of fraud, wants to be extradited to Russia to stand trial there. He has rejected conditions offered by US investigators, his lawyer said.
Vinnik, a Russian expert in cryptocurrency technologies, is being held in a Thessaloniki jail. Washington accuses him of laundering at least $4 billion in Bitcoin through a trading platform. He is also sought for extradition by Russia for alleged fraud.
Vinnik wants go back to Russia and is ready to cooperate with investigators, his lawyer Timofey Musatov said in an interview with RIA Novosti, published on Saturday. Musatov noted that his client has "no choice" as his children and wife, who became ill as a result of overwhelming stress relating to her husband's arrest, are in Russia.
"I want, in any circumstances, that my activities or my crimes are investigated in Russia. If I am guilty, I must be brought to punishment. I will cooperate with the investigation. I want to be in Russia under any circumstances," the lawyer said, citing his client.
Vinnik can also shed light on some other crimes involving cryptocurrencies, Musatov says, adding that damning information he could provide may place his life under threat. Following reports that an attempt on his life by poisoning was being planned, Greek authorities have beefed up security, the lawyer confirmed.
The Thessaloniki court earlier supported Vinnik's extradition to both Russia and the US, and the final decision is to be made by the Greek minister for justice.
Meanwhile, the defense team is fighting the extradition to the US as Vinnik refuses to cooperate with Washington.
"Alexander Vinnik has completely rejected all such proposals [to work with the US investigators]. He has a very clear, unequivocal position – not to agree to any conditions suggested by the Americans under any circumstances. He is ready to take the risk of coming to the Russian Federation," Musatov said.
Vinnik was arrested in the resort area in northern Greece in July. If Washington's request for extradition is granted, Vinnik may face up to 55 years behind bars for the charges brought against him. The suspect denies wrongdoing and says the case is a US set-up.
If you like this story, share it with a friend!
You can share this story on social media: